Are you setting up a fundraiser for your community or team? With the fundraising tracker, you can

display a visual so your customers can see how close the store is to reaching their fundraising goal and how their purchase contributes to the cause!
Even without a specific fundraising goal set, your customer can see the total fundraising that has been collected so far. This provides powerful social proof of contributions being made, progress toward the goal, and can help inspire more in-the-moment purchases!
Activate the Fundraising Tracker
Step 1: Edit the store.
Step 2: Click on the "Store Design" tab, there you will see a section on the left entitled "Fundraising Tracker".
Step 3: Expand the Fundraising Tracker tab, and toggle on "Display Tracker".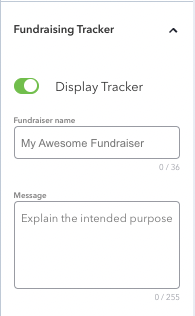 Once activated, it is required to name the fundraising tracker and include a message. Adding a fundraising goal and a countdown timer are both optional features that you can include. If a goal is not set, it will show the total fundraising collected.
Add Fundraising to Products
Now, you'll want to make sure that you have added fundraising to the products offered in the store. To do this follow the steps below:
Step 1: After you Edit store, click on the "Products" tab.

Step 2: Select the desired product. This opens the product's "General" tab.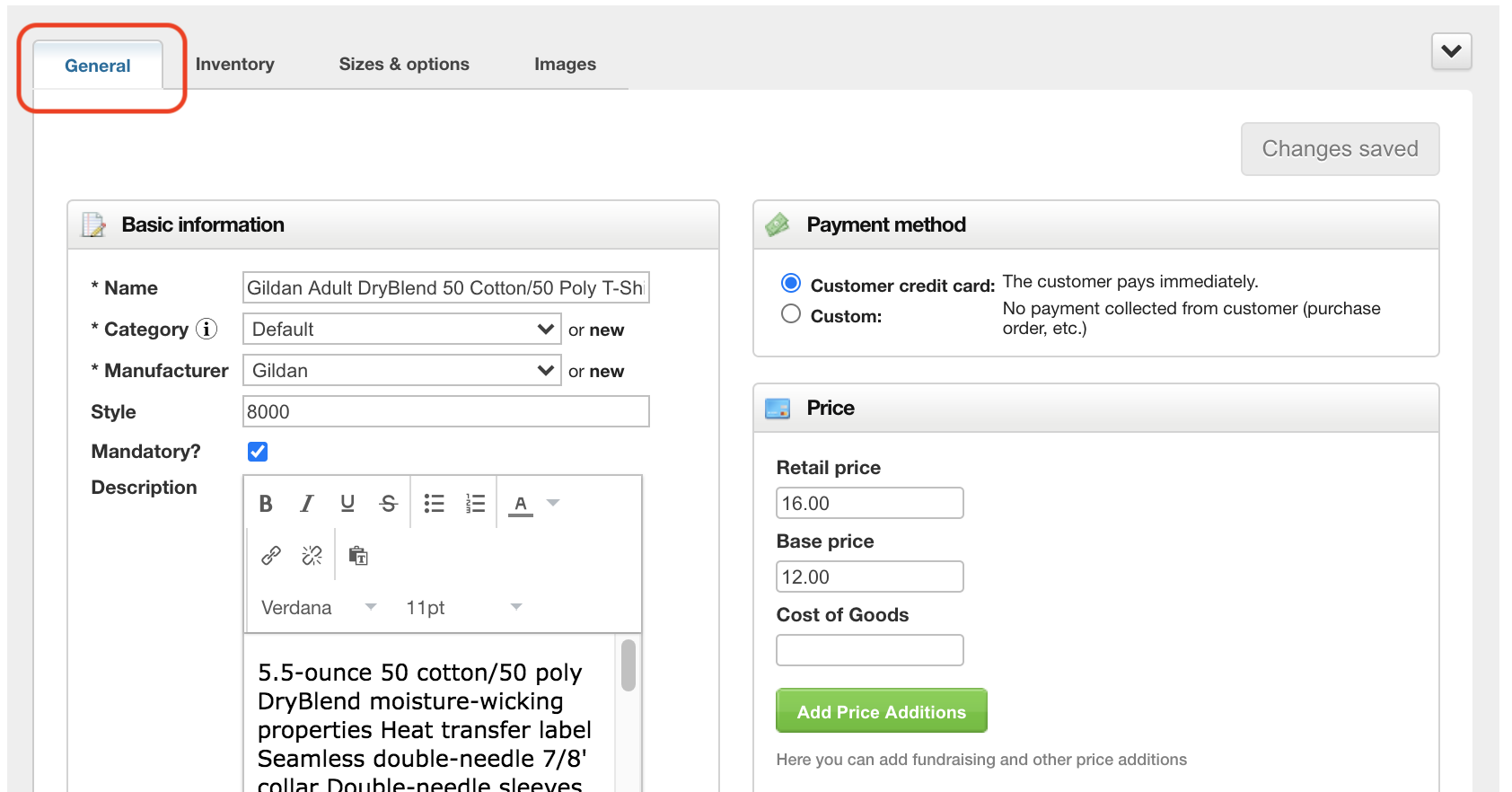 Step 3: Click "Add Price Additions" to add fundraising or a price addition.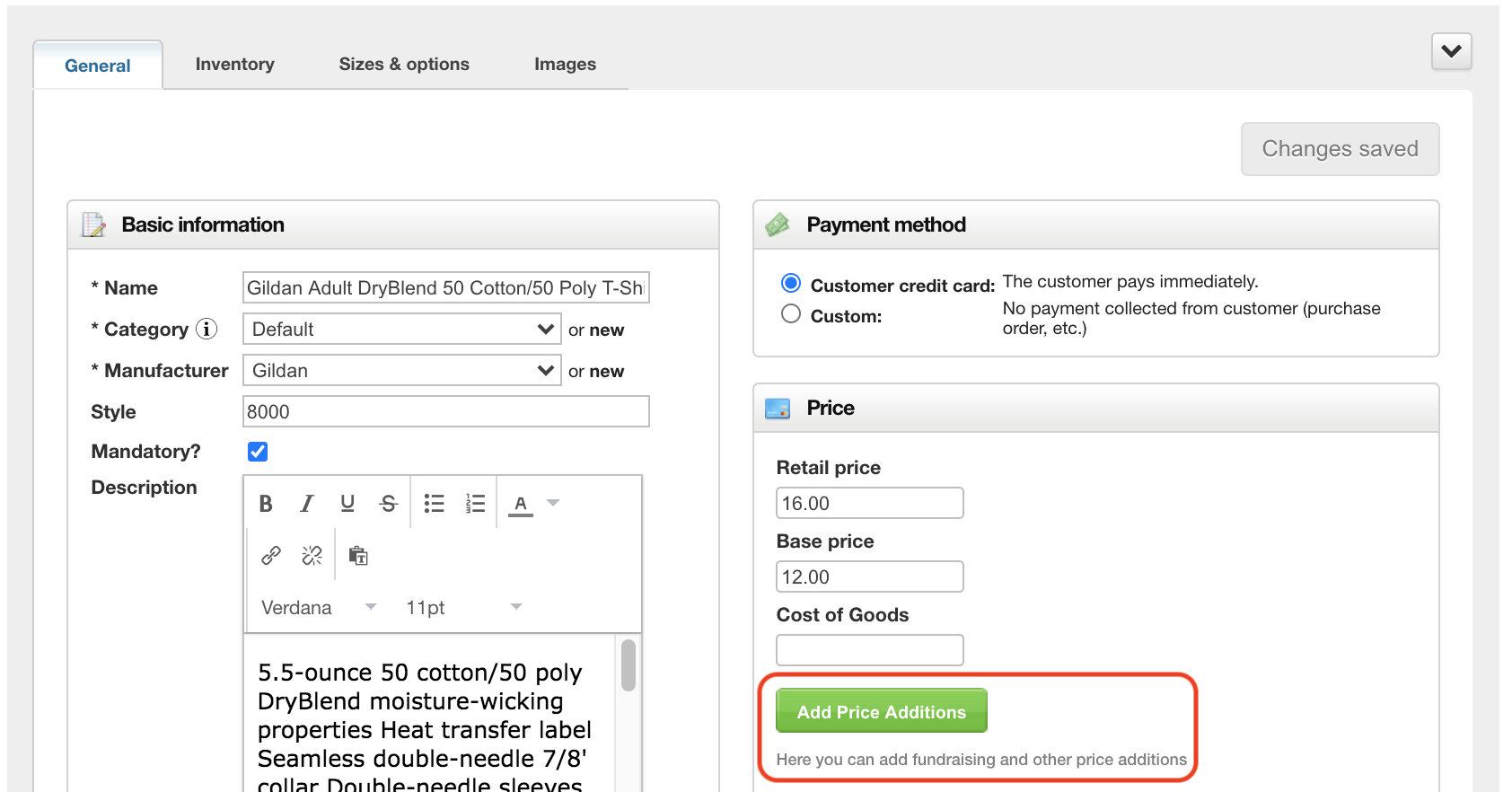 Step 4: Add the Name, Amount and optional Description in the fundraising/price addition window.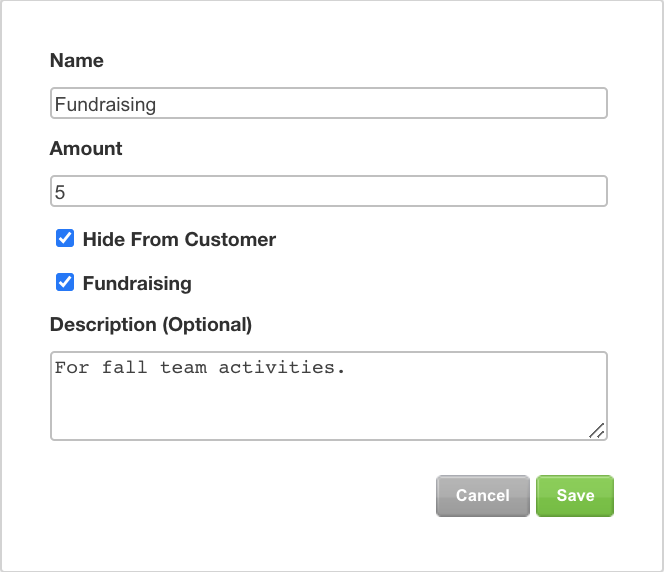 Note: The "Hide From Customer" and "Fundraising" checkboxes are selected by default. You will need to deselect the Hide From Customer checkbox if you want customers to see the fundraising amount on products.
For a full walkthrough on adding fundraising to products and adding fundraising to multiple products at once, you can click here.
View Fundraising Tracker on Store
Once you have set up your fundraising tracker and the fundraising on products, your storefront will show the total amount that has been collected on the store as more orders are placed! The fundraising tracker will update as orders are placed in real-time.
Note: Because OMG and Processing fees are taken from the fundraising, the tracker displays only the net fundraising amount collected. The tracker does not include total sales on the store.
Storefront view with Set Goal: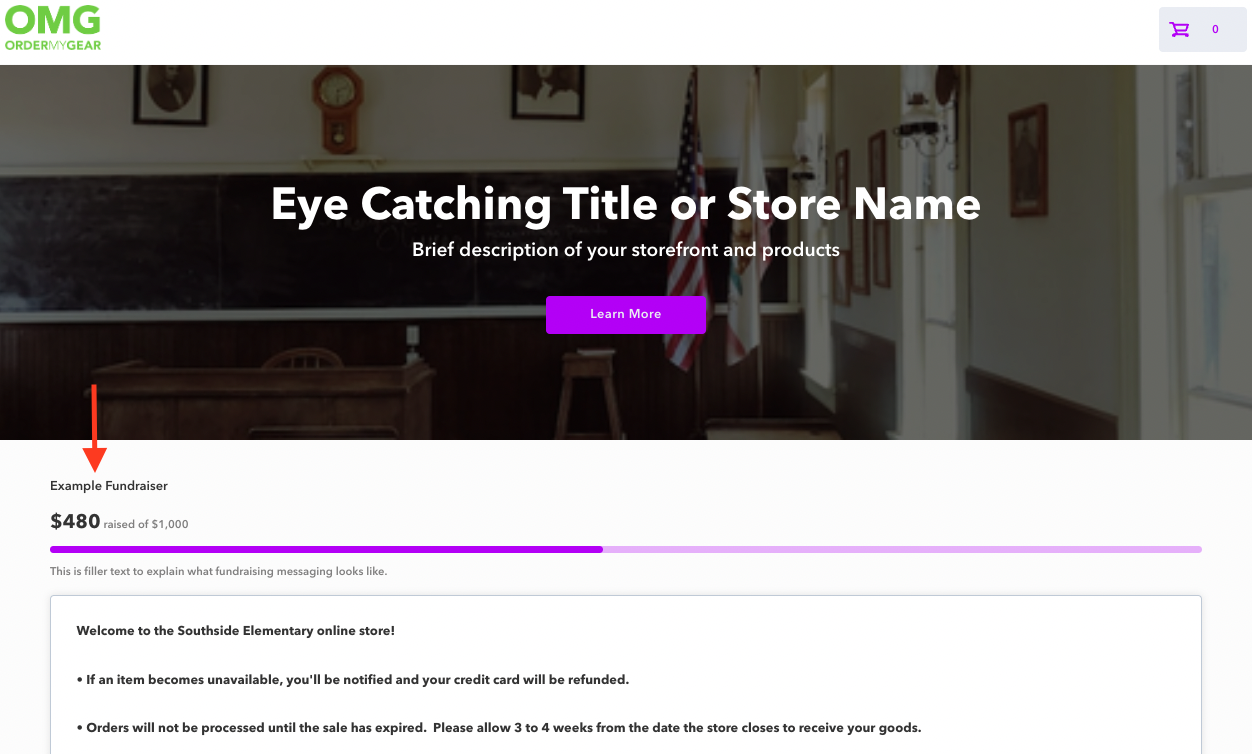 Storefront without a set goal: