Having a clear statement descriptor can help customers easily identify transactions and decrease the likelihood of incorrectly reporting a transaction as fraudulent. Your descriptor, as well as the OMG store name, will appear on your customer's credit card or bank statements. Your descriptor is auto-generated based on your account but that info can be edited in your dealer settings!
View/Edit Statement Descriptor
Step 1: Click on the Gear icon in the upper right corner.
Step 2: Click "Dealer Settings".

Step 3: Click "OMG Payments".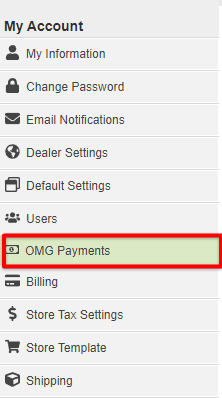 Near the bottom of the page is the Statement Descriptor section. The Statement Descriptor will default to the name of your account.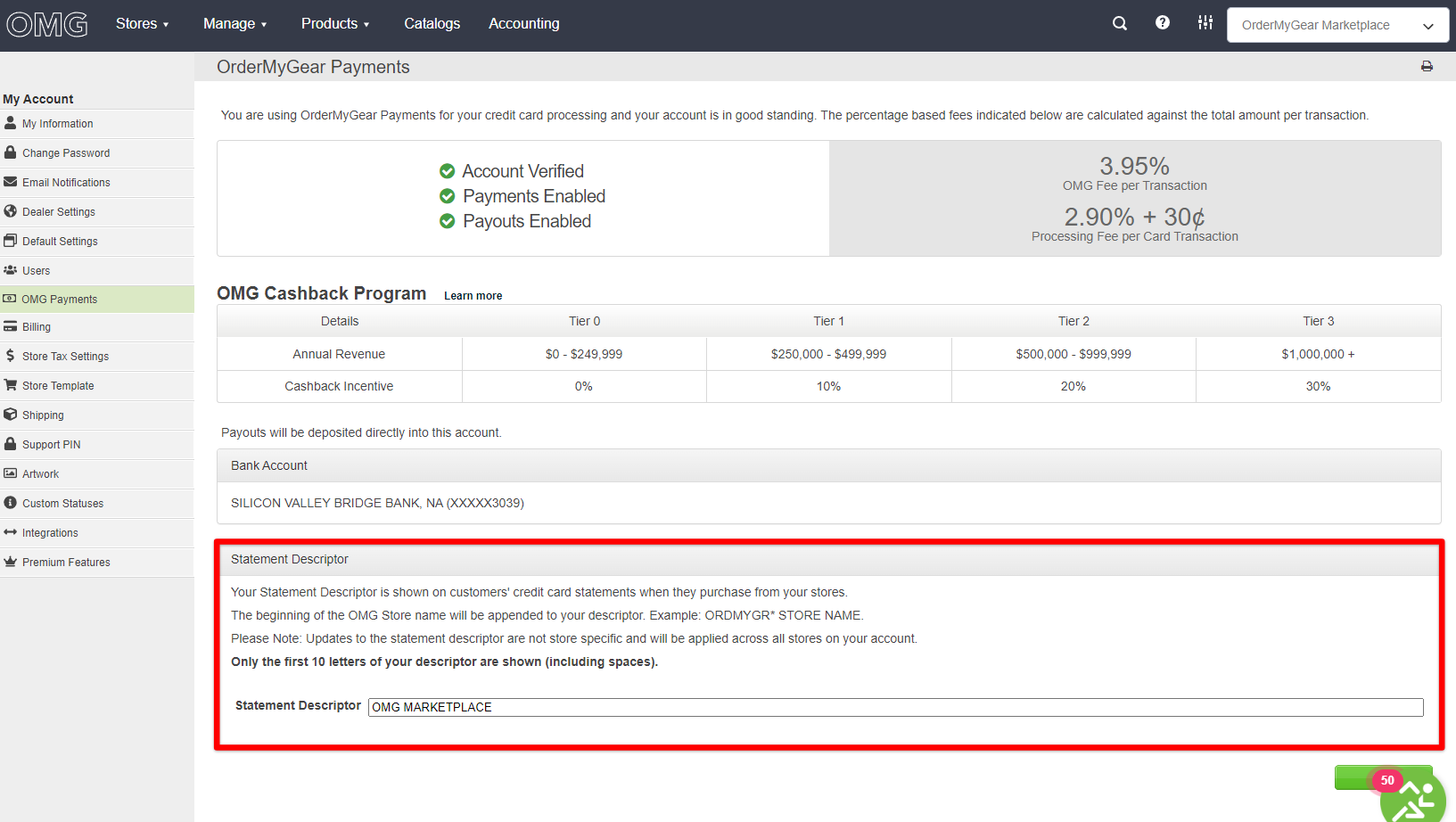 Step 4: Type a new descriptor in the box and click the "Save" button. Here are the requirements for a statement descriptor:
Contains at least one letter
Does not contain special characters
Reflects your doing business as (DBA) name
Pro Tip: Only the first 10 characters (including spaces) will appear on the customer's statement. Try abbreviating the name if needed!

The new Statement Descriptor is saved and will now appear on the customer's credit card or bank statements!
Get all the ins and outs on deposits, transactions, and invoices with our Accounting FAQs!