OrderMyGear makes it easy to review your deposit statements — whether you're receiving them daily, weekly, or using our Advanced Deposits feature to receive single-store deposits. Read on to find out where to locate your deposit statements and the information they contain!
Viewing Deposits
To view your deposits, follow these steps:
Step 1: Click the "Accounting tab" at the top of your screen.
Step 2: Select "Deposits" from the left-side navigation.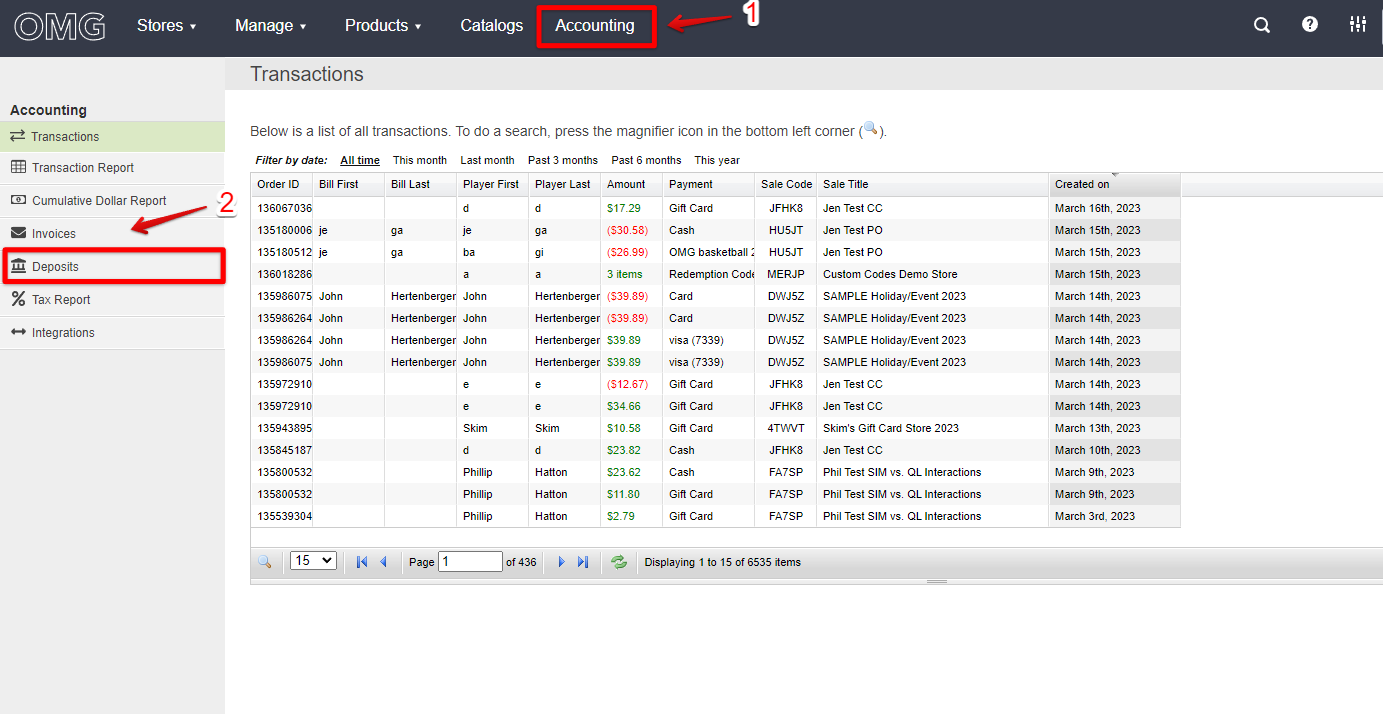 Step 3: From the Deposits page, you view all past and in-transit deposits. Click on a "Deposit ID" to view a deposit statement.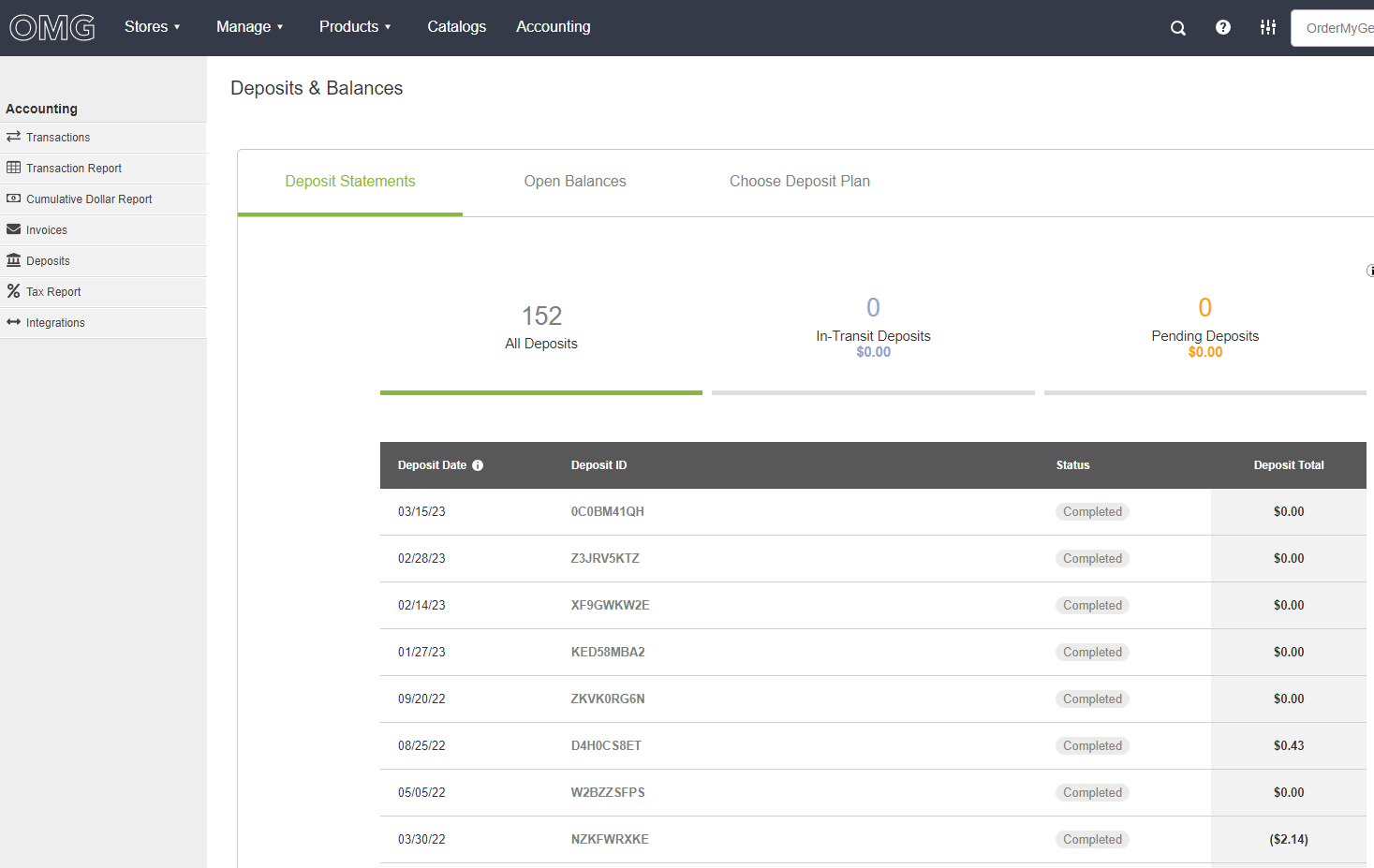 Note: Deposit statements contain a breakdown of all recently deposited funds.
In the top right corner, you will see a breakdown of your costs and the net amount deposited. You can also look at the deposit breakdown per store or per transaction.
Step 4: To review any funds that have not yet been processed, click on the "Open Balances" tab. This page provides insight into which active stores contain undeposited balances.