If the deposit bank account information for your account needs updating, please reach out directly to our Support Team. Note that the account owner will need to contact us together with the banking information ready in hand. We want to ensure that your funds are being deposited with accuracy and security. Contact our Support Team at support@ordermygear.com or 214-730-0121.
Viewing current account info
Funds collected from your stores will be deposited into the bank account listed in the "OrderMyGear Payments" section. You can also view your OMG and credit card processing fees at the top of the page.
Step 1: Hover over the three vertical lines in the upper right-hand corner, then click "Dealer Settings".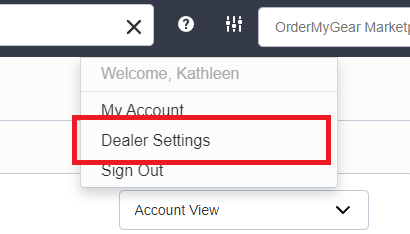 Step 2: Under My Account, click on "OMG Payments".
Step 3: The business, representative, and banking information is visible on this page.
Step 4: If this information needs to be updated, please contact our Support Team.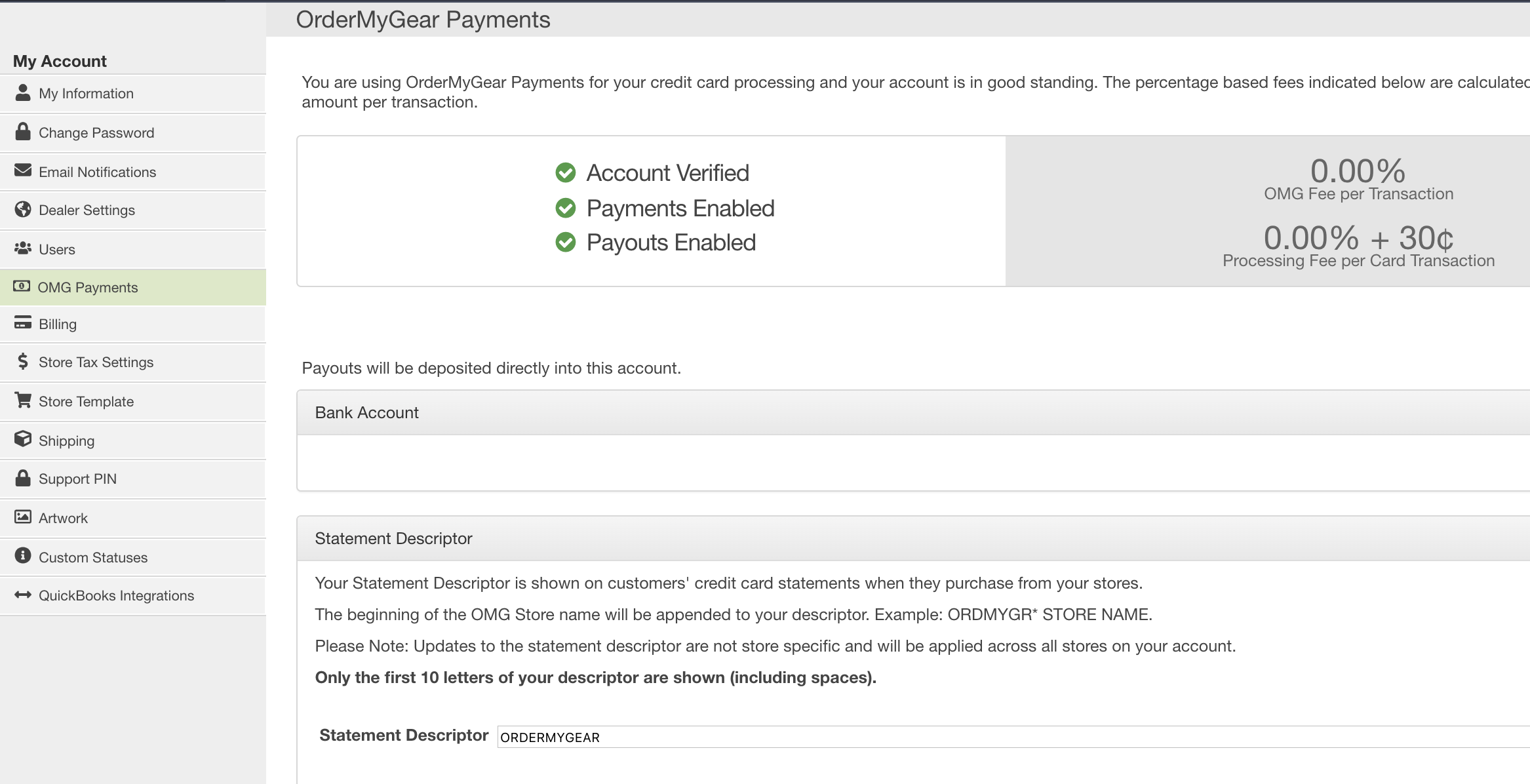 Discover how to update your account's billing info here!