When adding Canada Post as a shipping carrier, you will need to know your product key username, password, and customer number.
Step 1: Go to the Canada Post's Developer Program site.
Step 2: Sign in to the website if you already have a login, or click "Join Now" if you don't have a login. If you have never accessed the developer program website, a license agreement may be shown to you.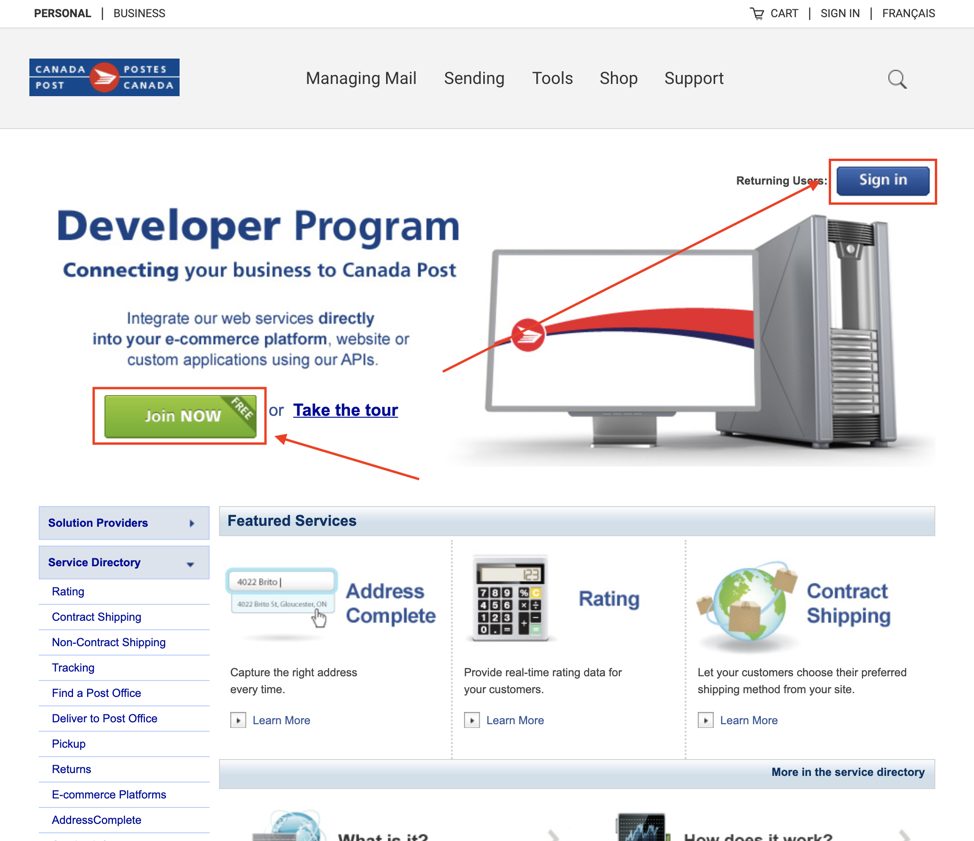 Step 3: Click on the green "Agree and Continue" button.
Step 4: Click on the blue "Developer Program" button from the menu on the left.
You should now see a table

that includes

your

p

roduct

k

ey

; the first part of the product key is the API

username

you will need to enter in OMG. The second part of the product key is the API password.

Your Canada Post Customer can be located at the top of this screen as well, usually in the form of a number followed by a dash and your company name


Example: 00012345678 - ORDERMYGEAR

Now that you have your Username, Password, and Customer Number, click here to learn how to add Canada Post or any other shipping carrier to our system.