When adding FedEx as a shipping carrier, you might need to know your FedEx account number and meter number. Here are the steps to retrieve your number.
Step 1: Go to FedEx Developer Login Page.
Step 2: Click on the "FedEx Web Services" dropdown and click "Move to Production".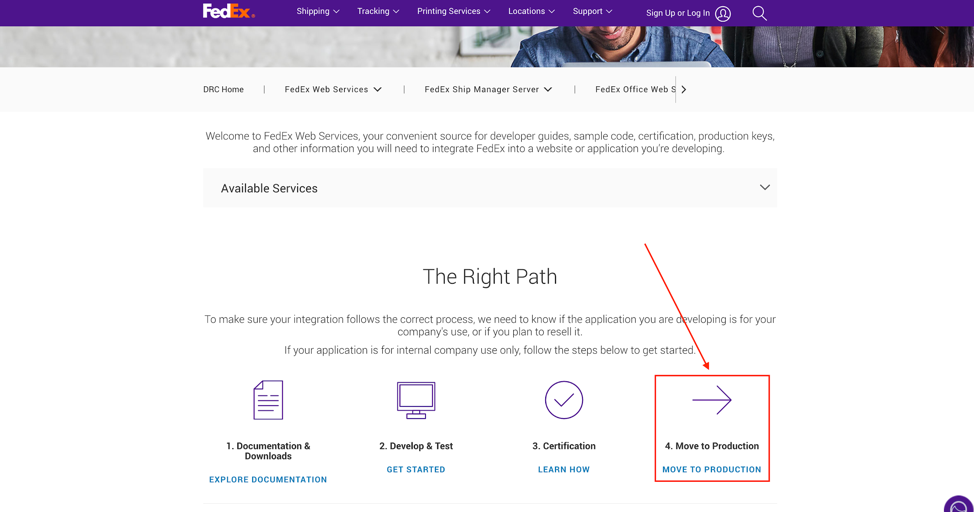 Step 3: Log in to your FedEx account.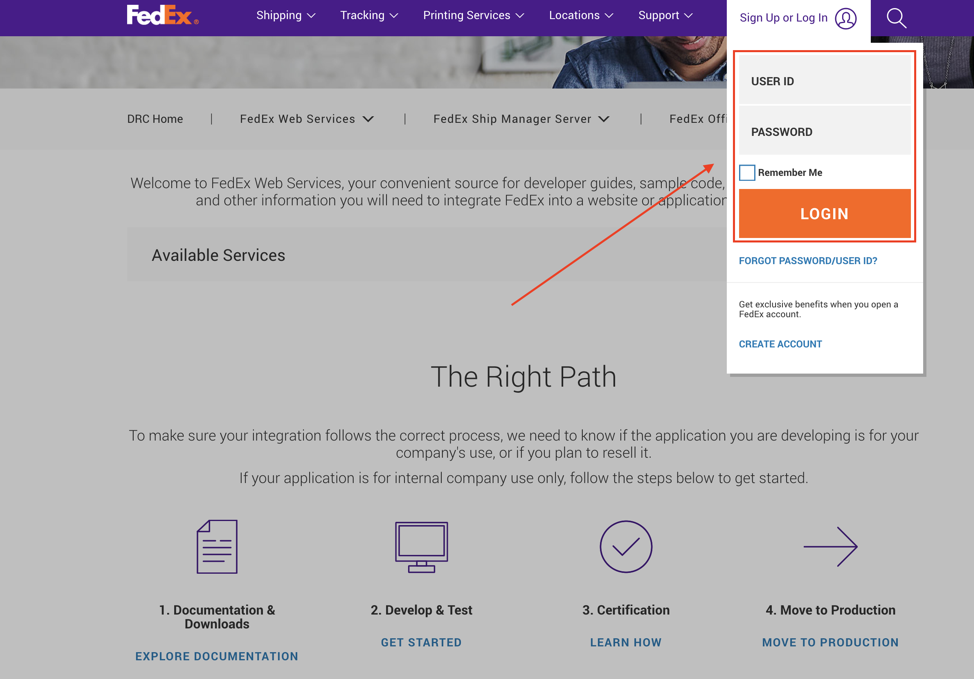 Step 4: Click on "Get Production Key".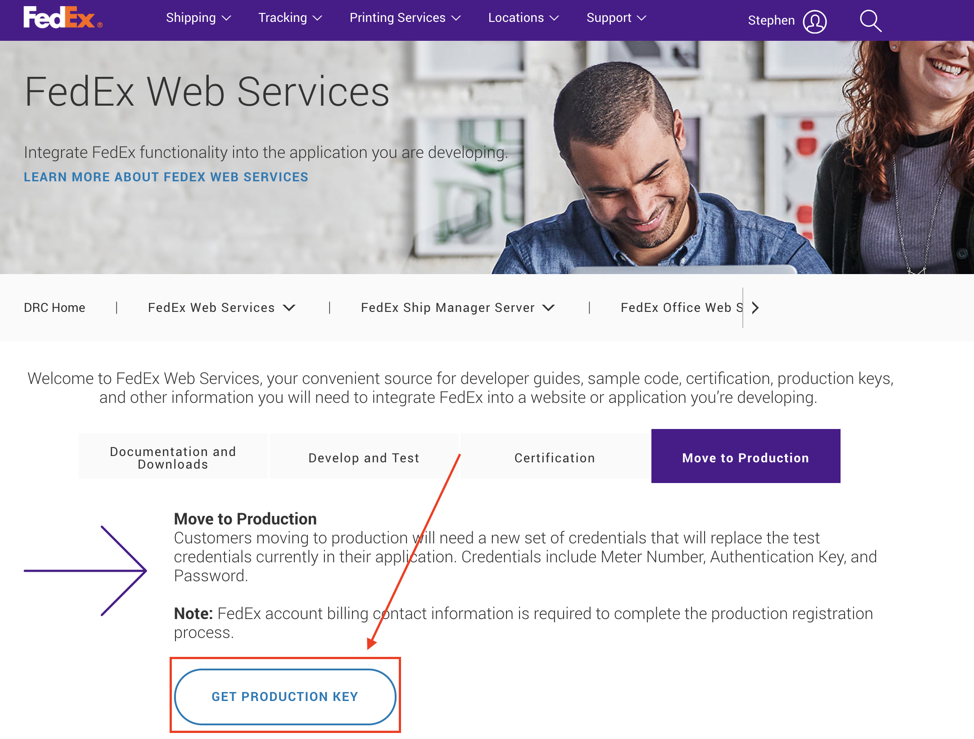 FedEx will ask you some basic questions about your account on the following screens. You only need to enter your address data and use the data FedEx already has in your account. The easiest way to do so is to choose "Corporate Developer" as your role. After submitting this data, you will receive your FedEx Meter Number.