Have you added a product to your store that you no longer need? Our software makes it easy to delete a product. You can even get it back if you happen to change your mind — or clicked on the wrong product! Eventually, it happens to all of us.
This article teaches you how to delete products one at a time. Click here if you want to learn how to delete products in bulk.
Step 1: Locate the product you want to delete.
Step 2: Click on the "down arrow" in the upper right corner.

Step 3: Click on "Delete".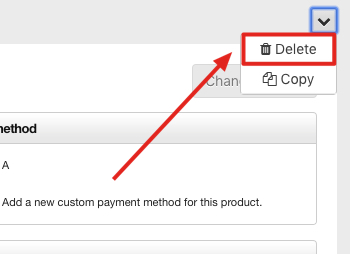 Step 4: Click "OK" on the confirmation screen.

The product has now been deleted from your store!
Click the wrong product by mistake? Not a problem — you can get that product back! Click here to learn how to recover a deleted product.