Follow the steps below to create a Donation Product. This is a great solution if customers do not want to increase the price of individual products as fundraiser opportunities.
Step 1: While editing your store, go to the "Products" tab and click on "Create Product"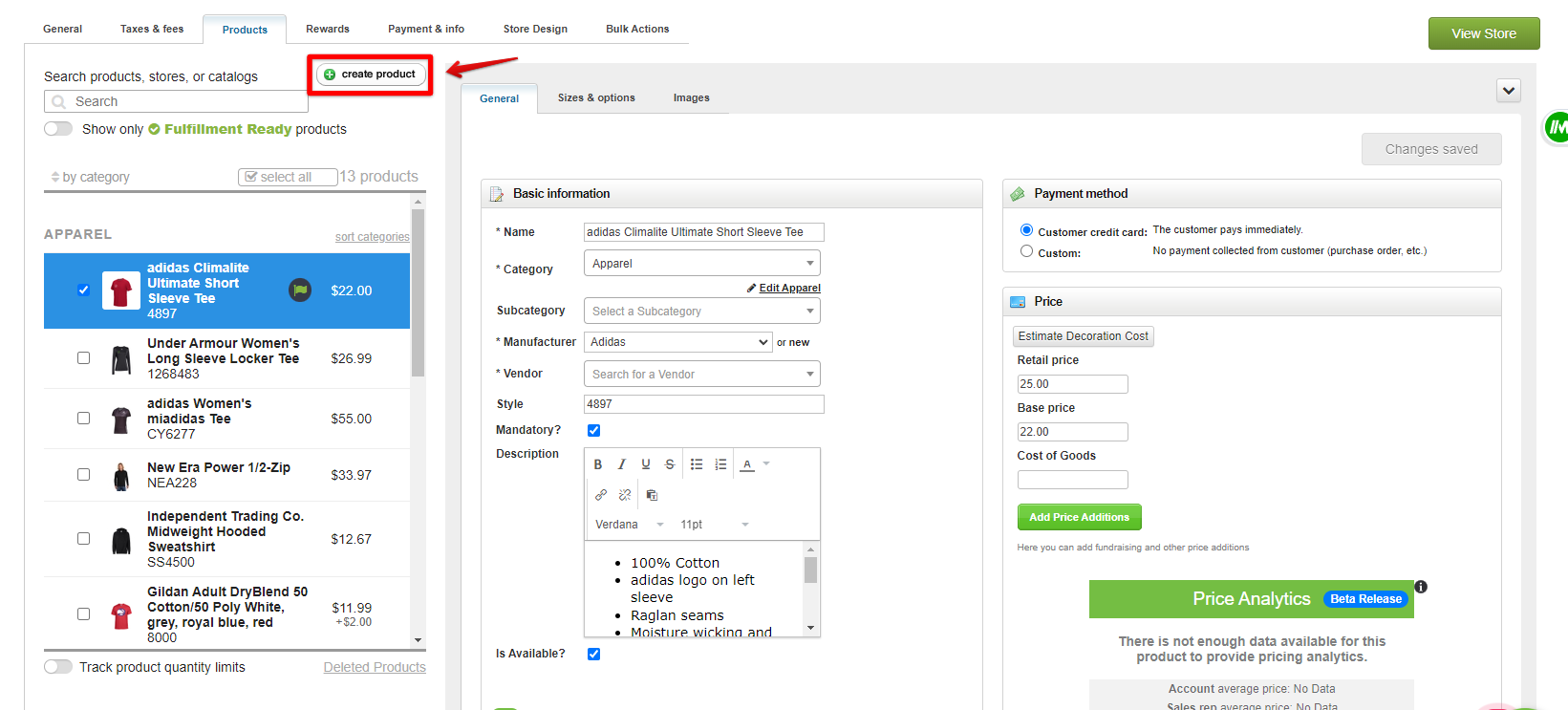 Step 2: Fill out the "General" tab of the product. Leave the "Base Price" as $0
Note: If the product does not need to be taxed, you can set the Tax Category to Tax Exempt on the general tab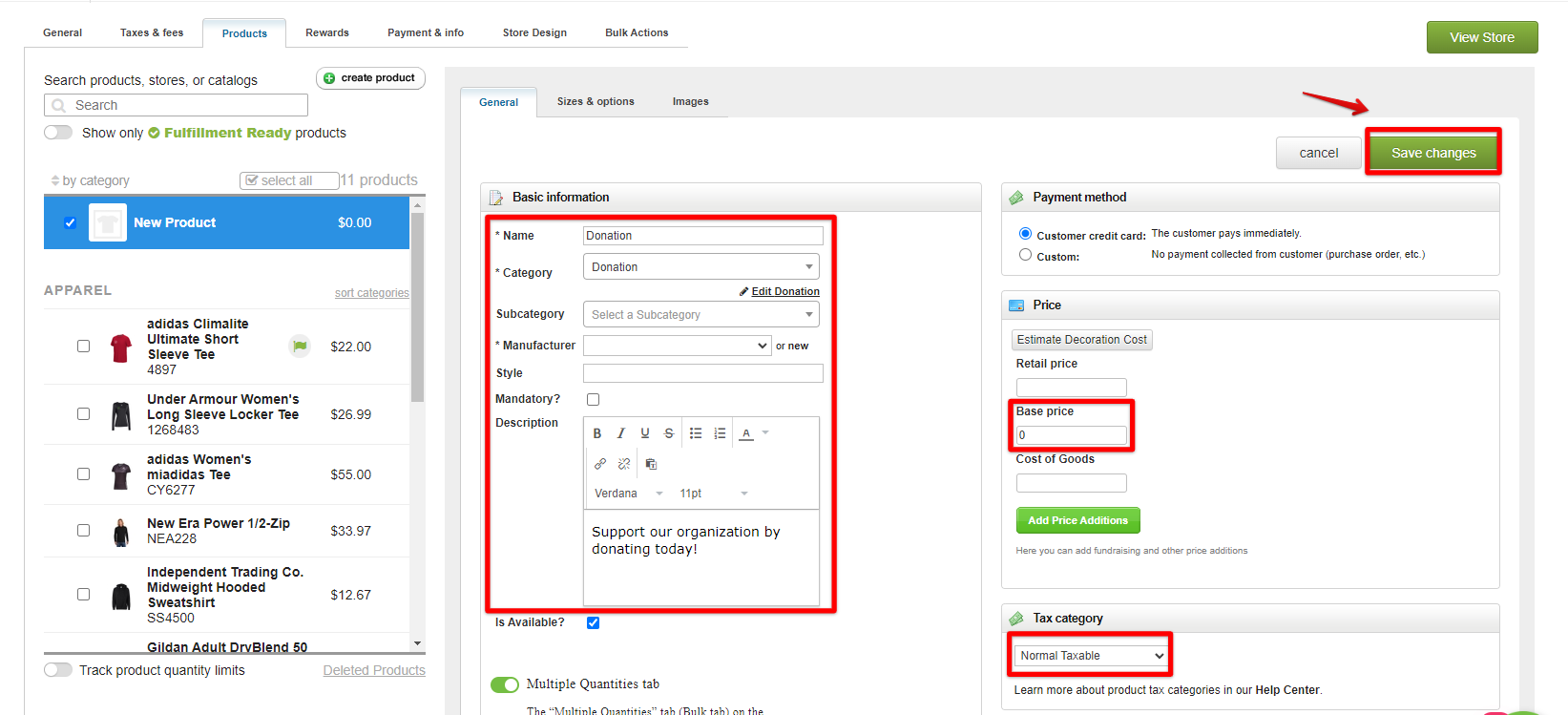 Step 3: Go to the "Sizes & options" tab. Click on "Manage Global Options" in the bottom right-hand corner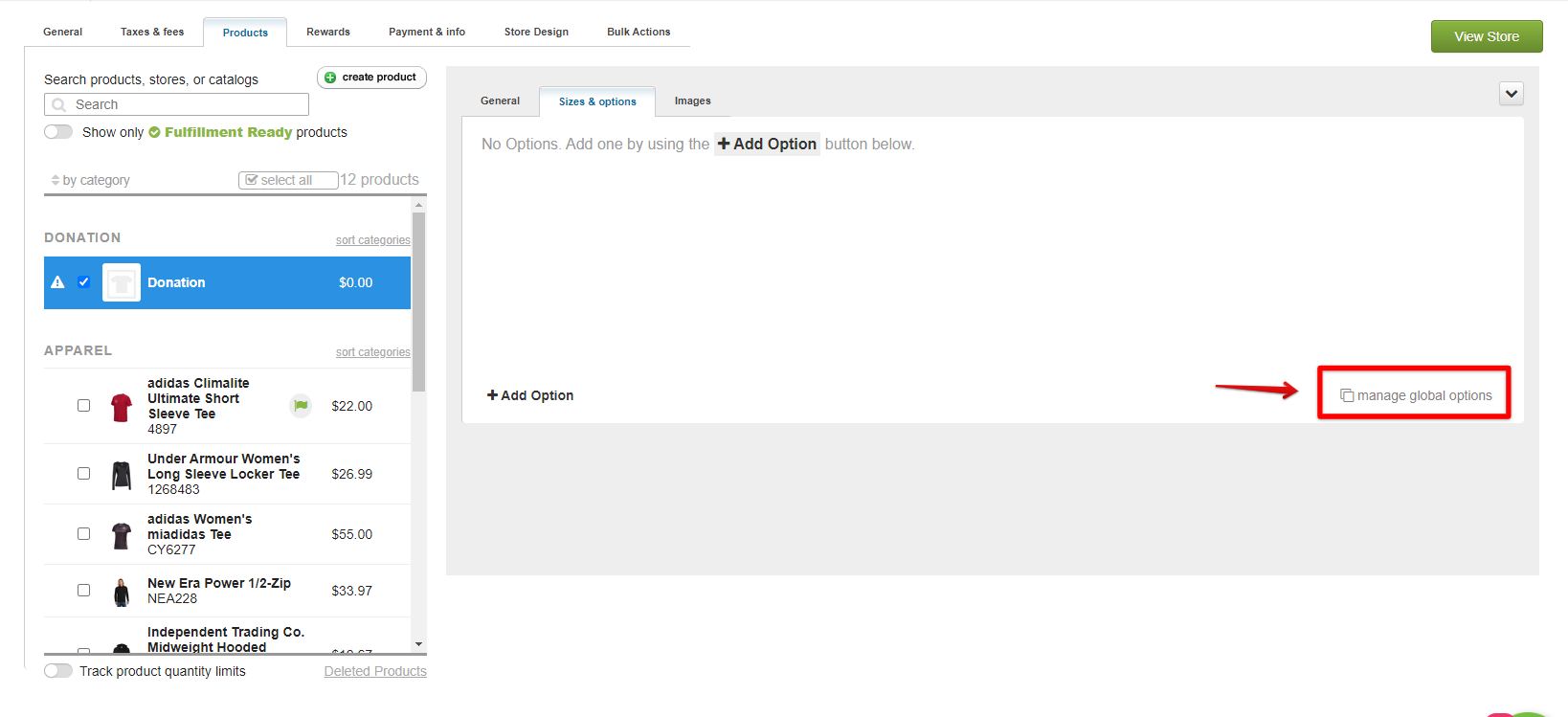 Step 4: Click "Add New Option"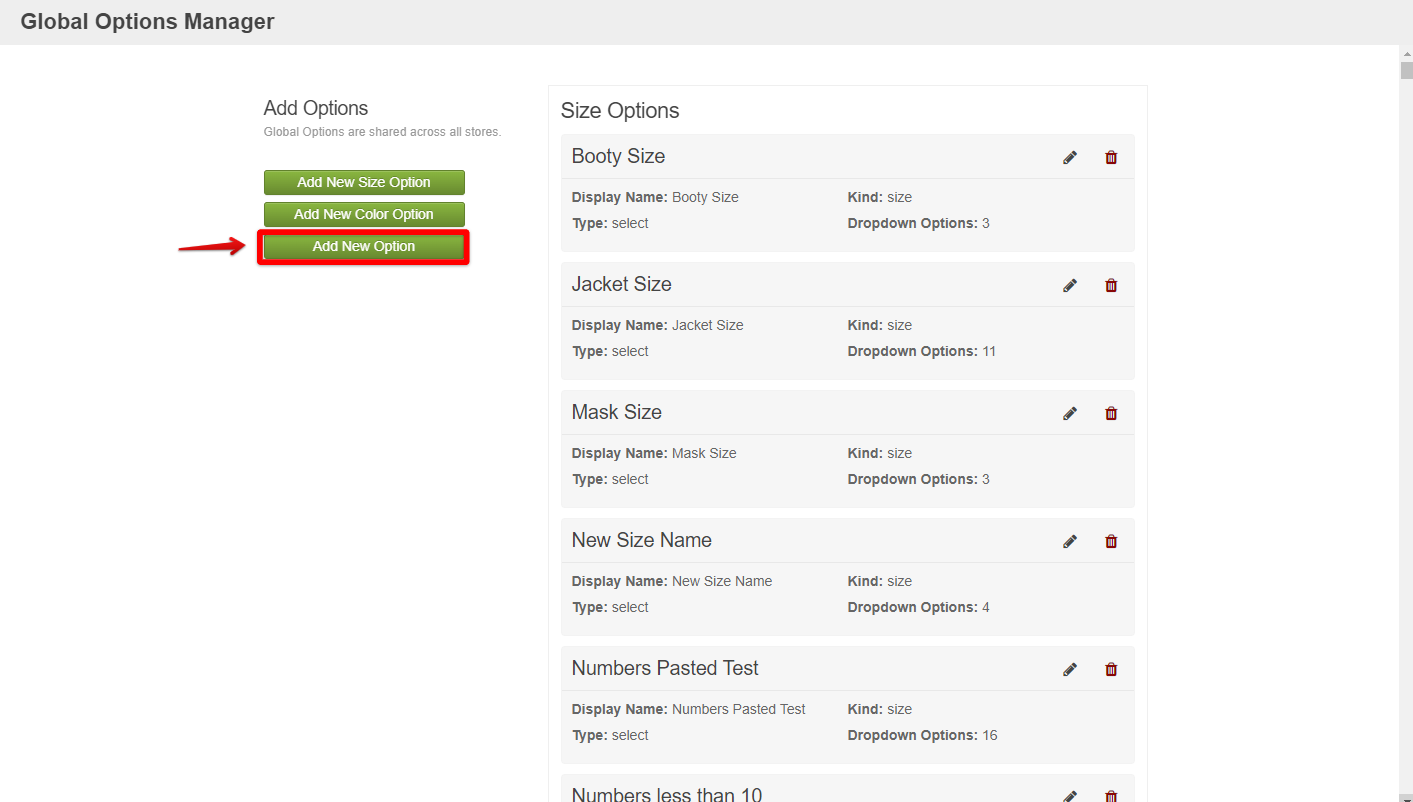 Step 5: Fill out the name with "Donation Amount", and choose "Choice" as the Input type, and "General" as the Kind. In the Drop Down Options, click into the box to type out your designated amounts. Make sure to hit "Enter" on your keyboard after each amount in order to make them choices.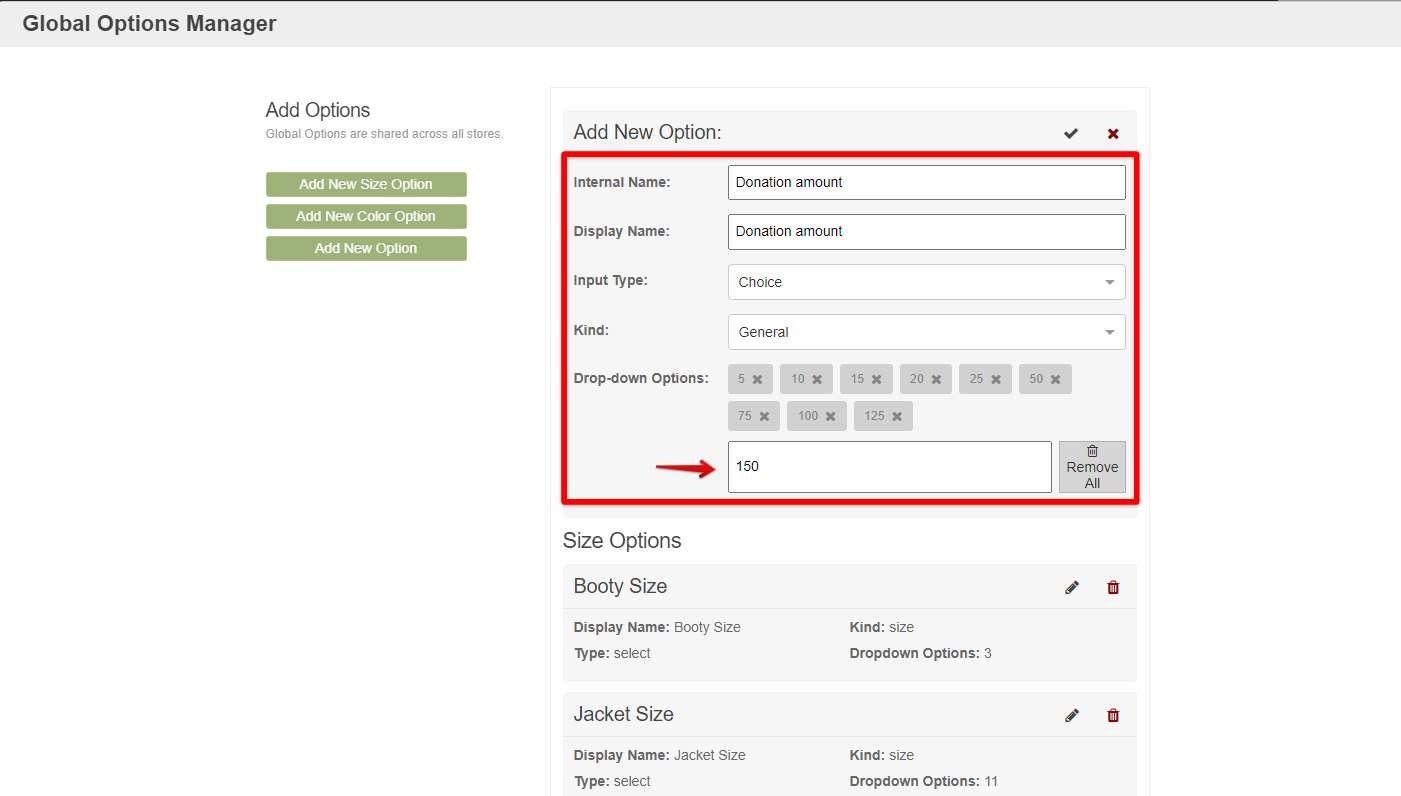 Step 6: After creating all the choices you want, click on the black check mark, and then click "Done" at the bottom right.
Step 7: Refresh your web browser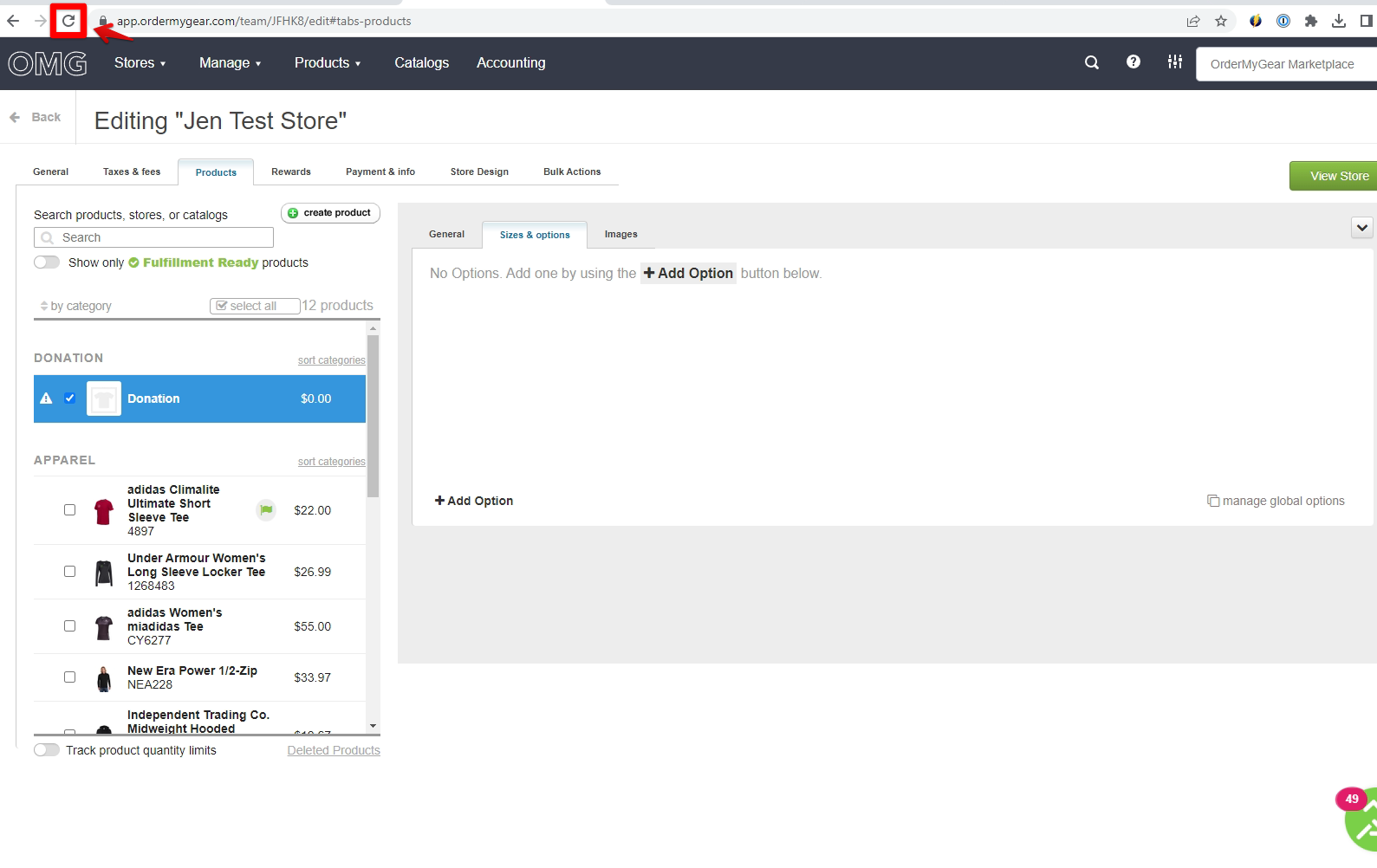 Step 8: Go back into the new product's Sizes & Options tab, and click on "Add Option" in the bottom left.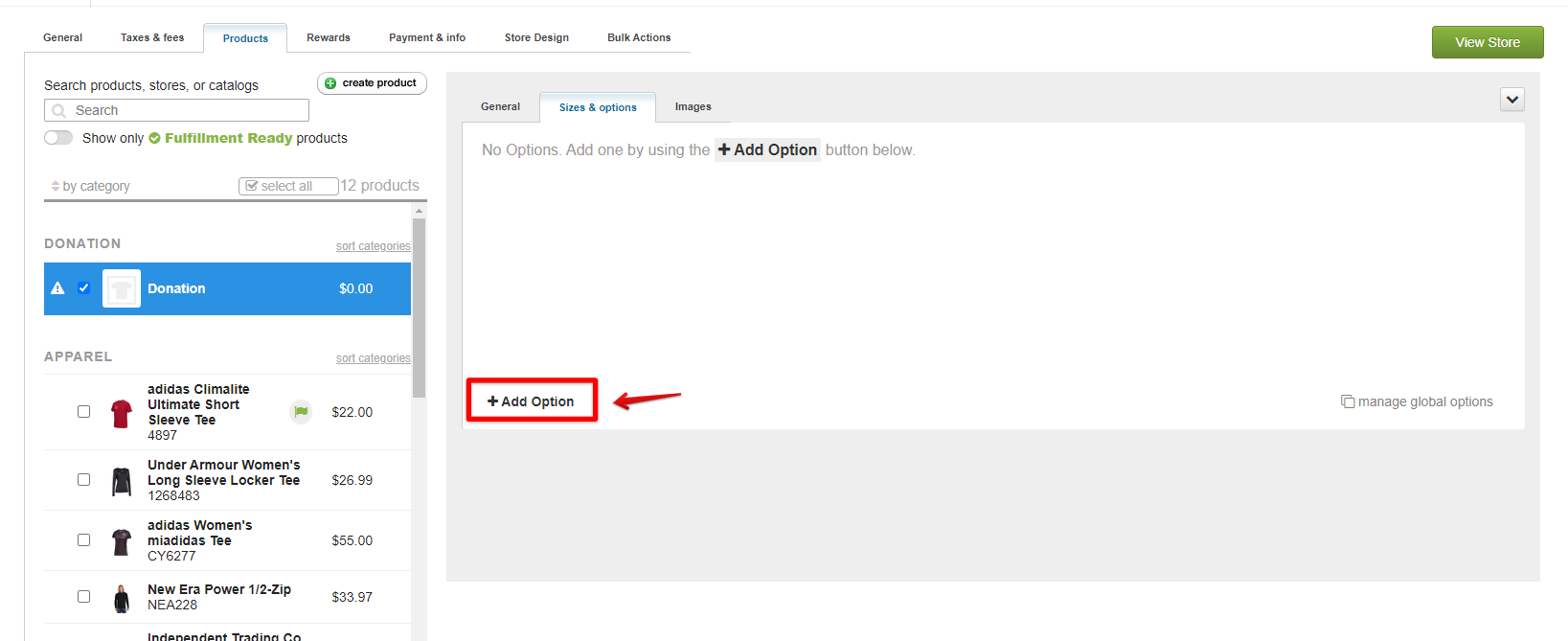 Step 9: Search the dropdown and choose the new option you just created.
Hint: You can scroll through alphabetically or begin to type in your option name and results will populate only relevant options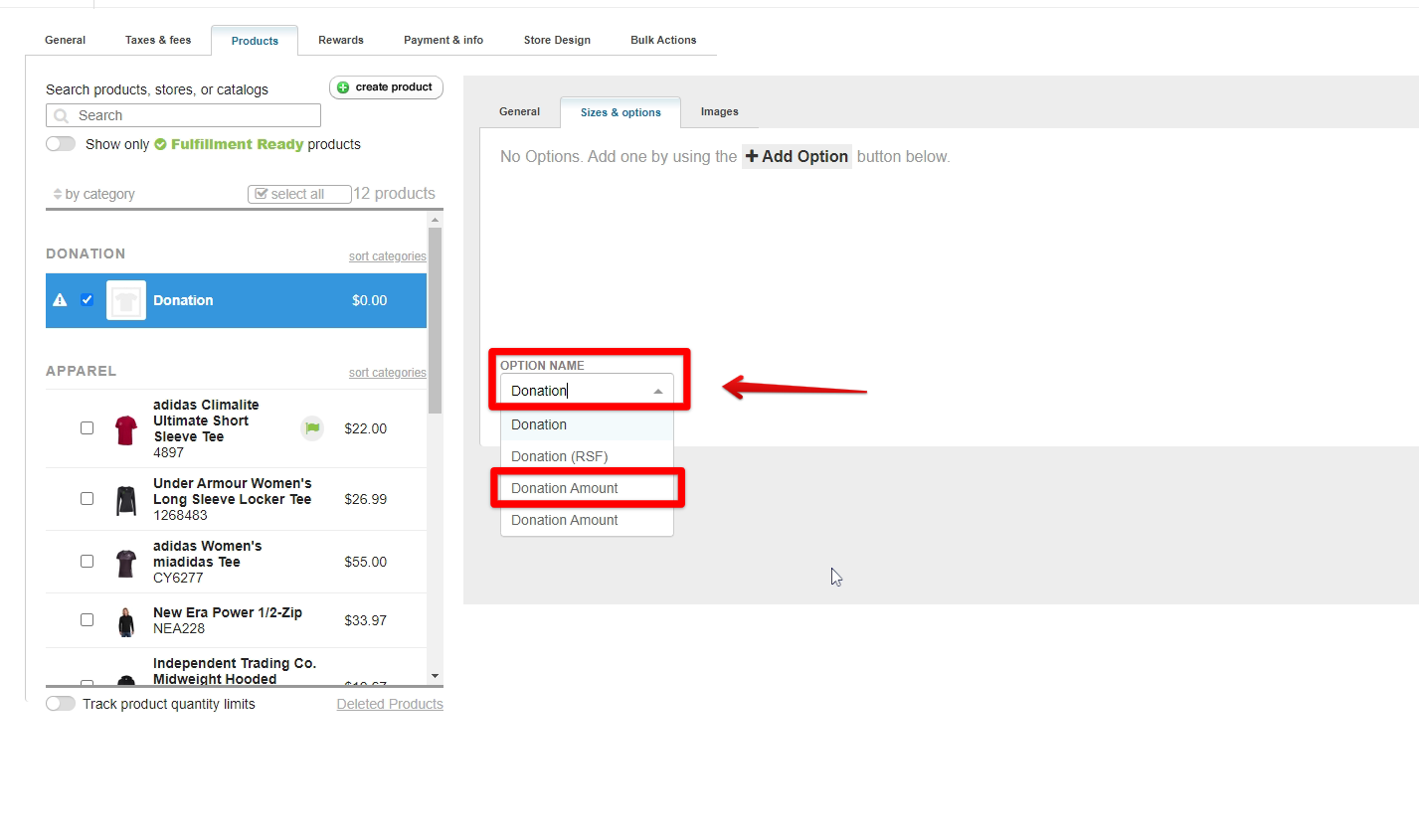 Step 10: Click on "Select Values" and choose all the options you want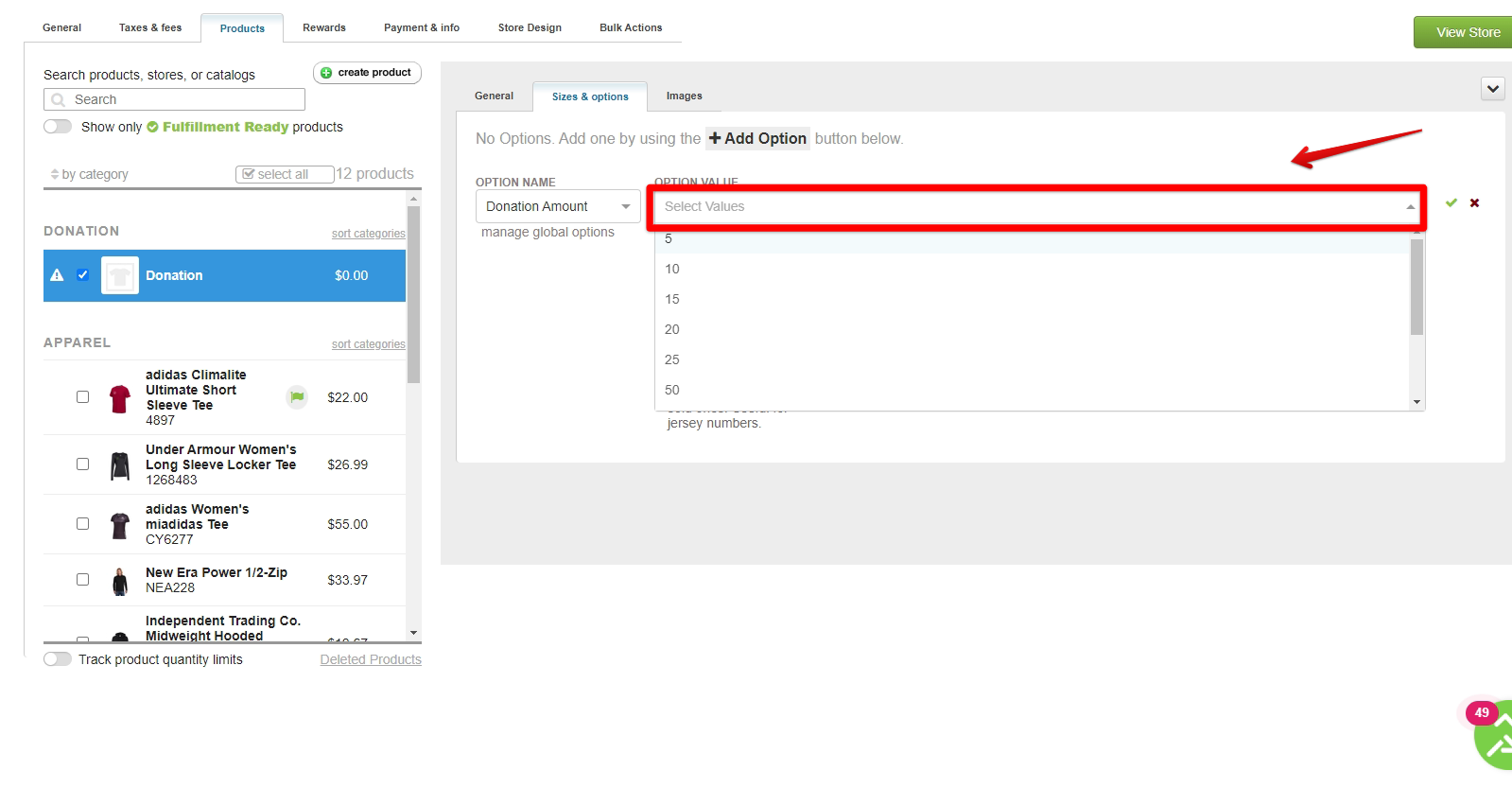 Step 11: Once all of your options are selected, scroll down to the "Upcharges" section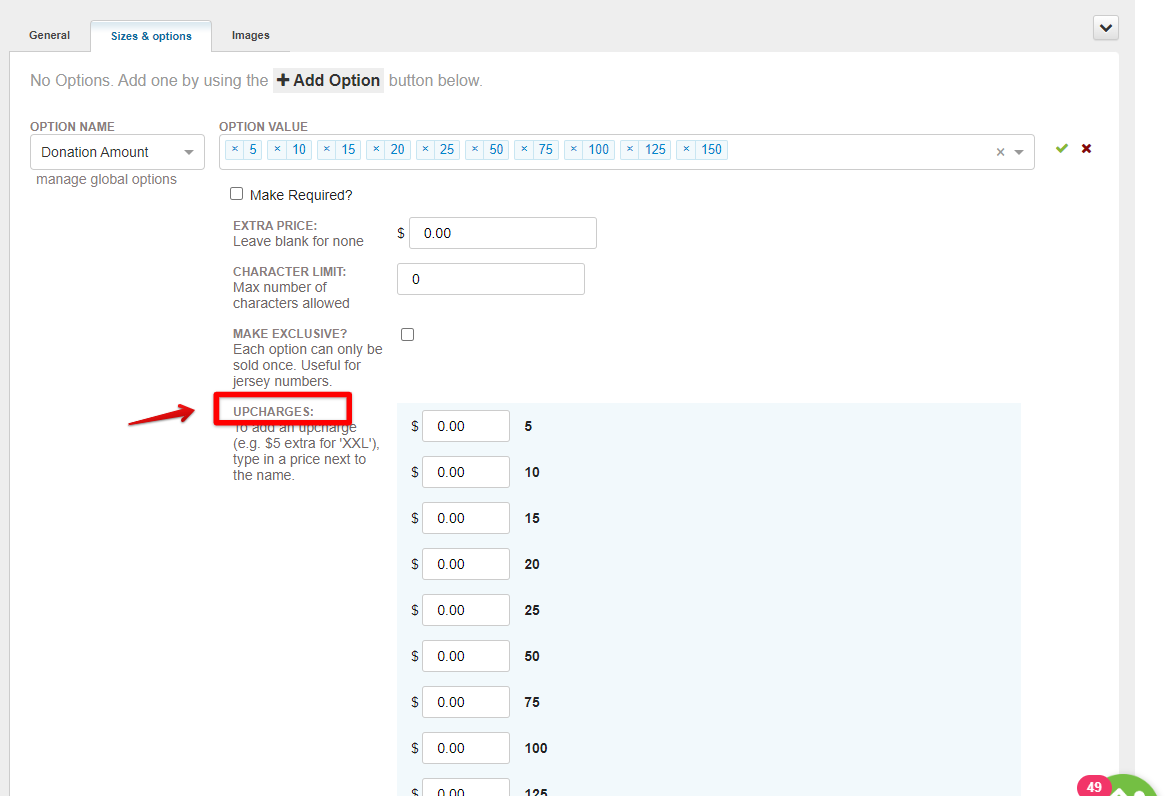 Step 12: Enter the corresponding dollar amounts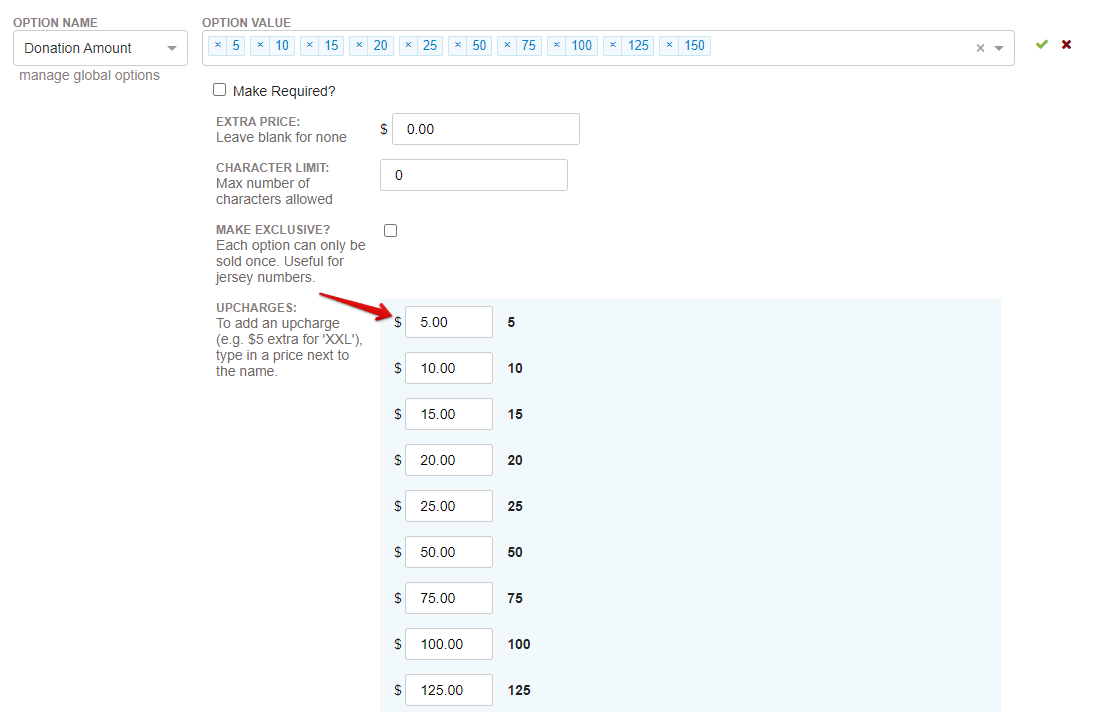 Step 13: Check the "Make Required?" box on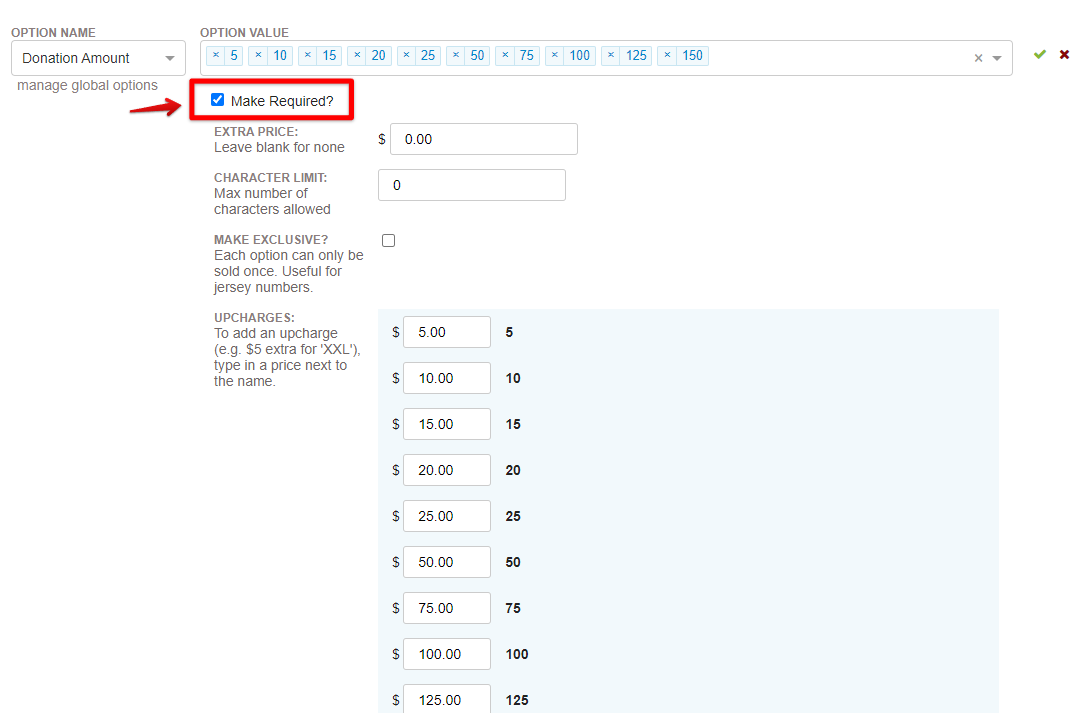 Step 14: Click on the green checkmark on the upper right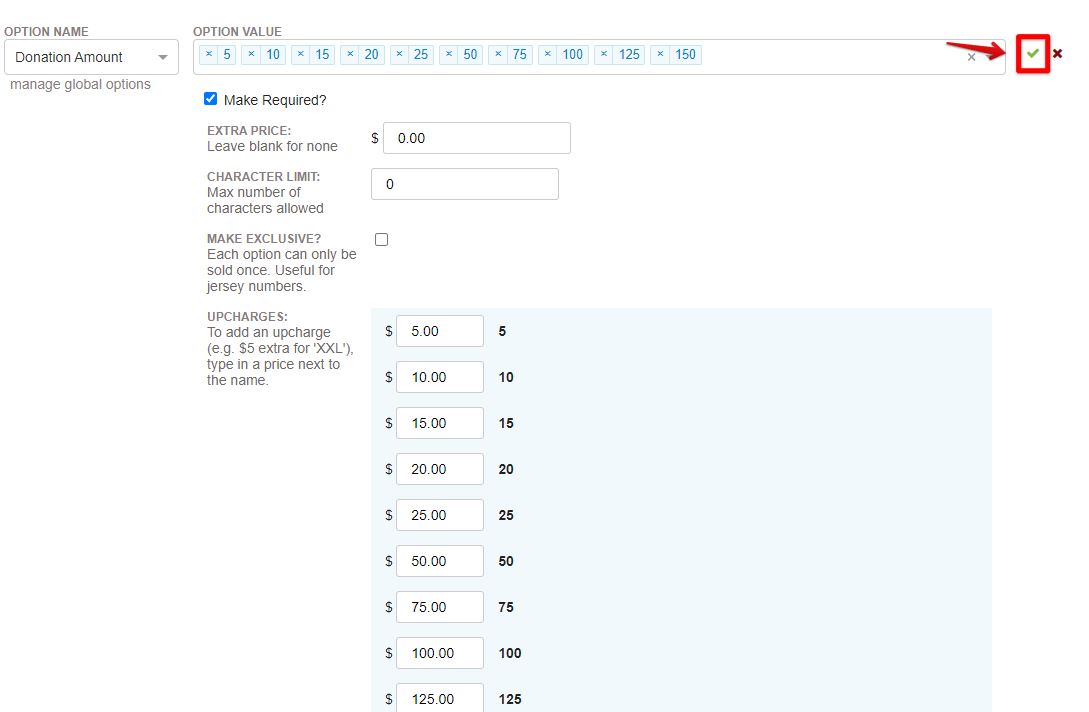 Step 15: Go to the "Images" tab and click on the dotted box to upload a custom image for the product.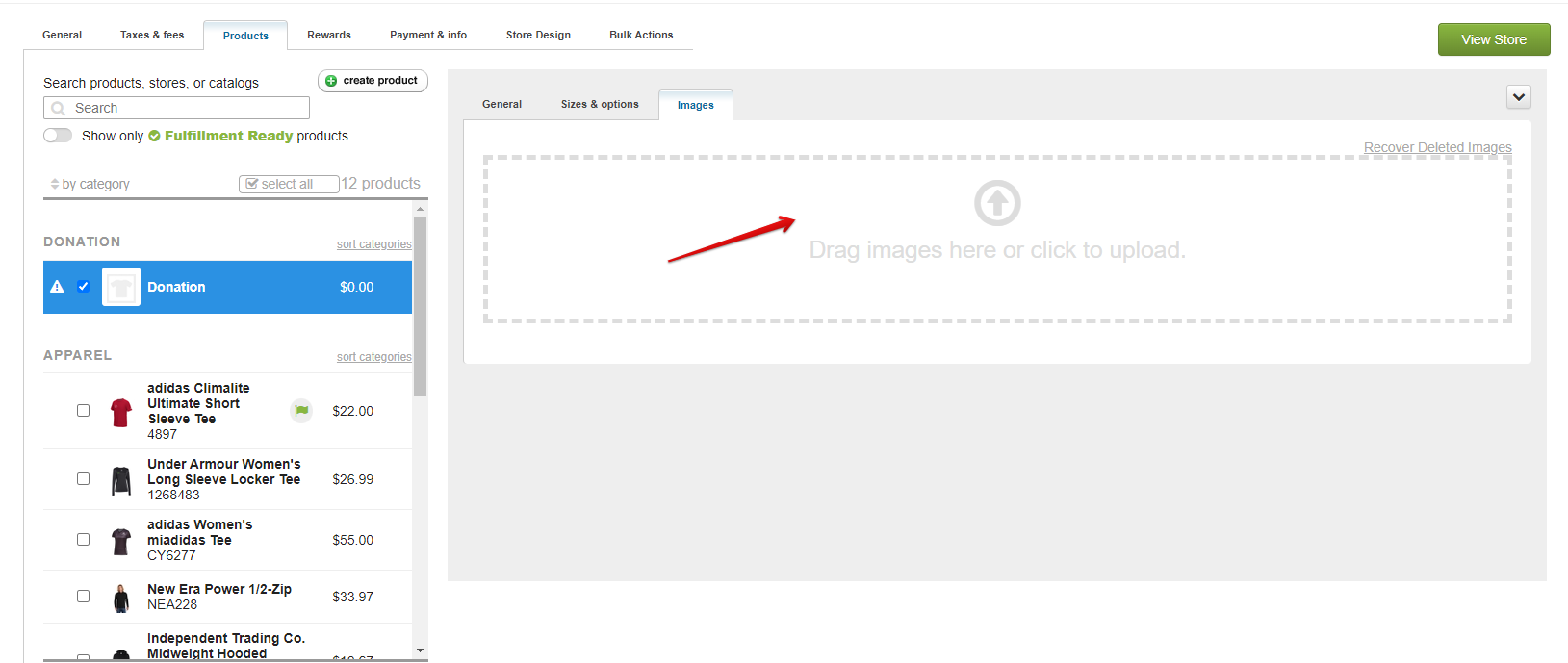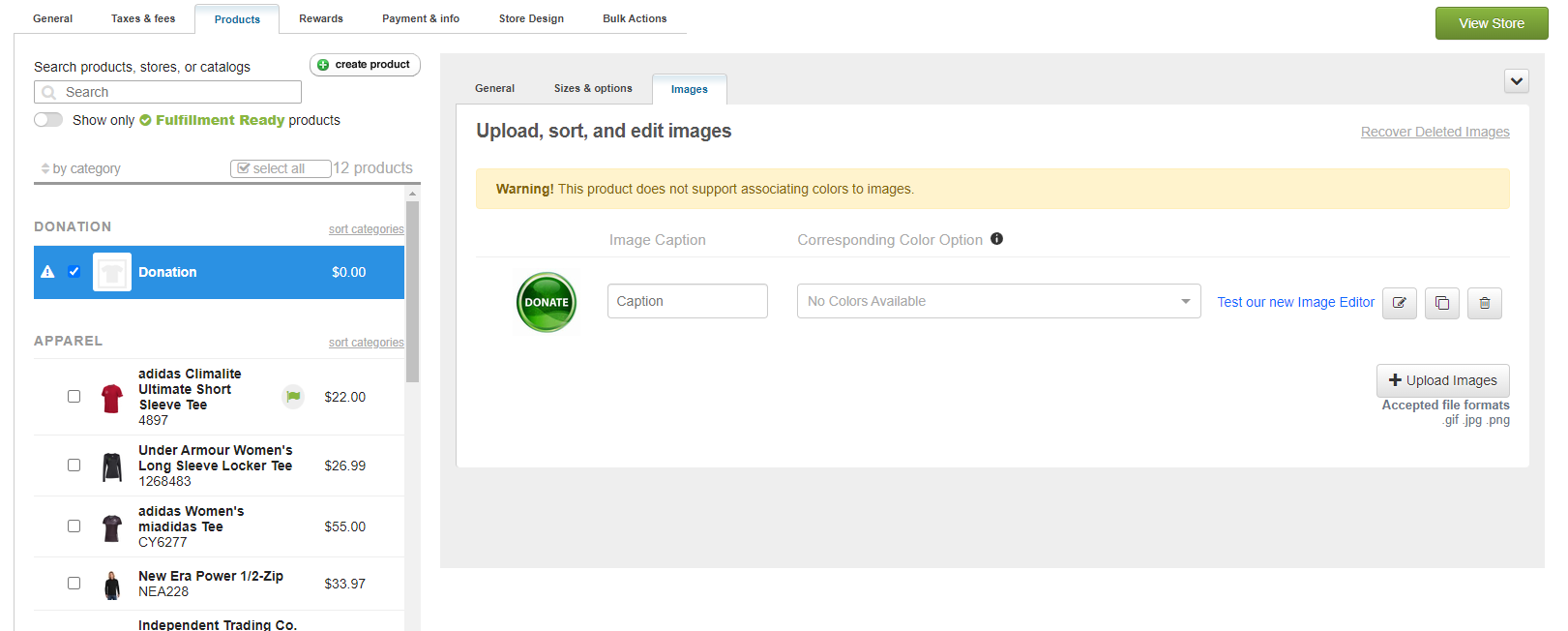 Here is how the finished product will look to your customers!