Knowing the amount of redeemed coupons is incredibly important when invoicing a school or company for a store. There are a couple of reports designed to collect coupon data. In this article, both the Dollar Report and Order Report will be showcased.
From the "All Stores" page, select the desired store

Click on the "Dollar Report" - in the "Accounting" section along the left-hand side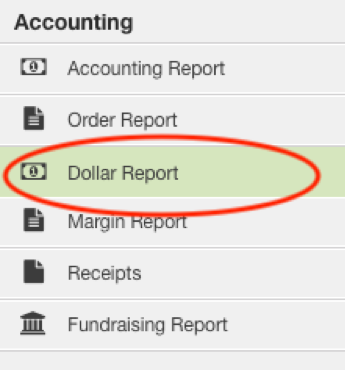 This report has a Coupon & Rebates row that shows how much has been collected in coupons. This dollar amount will be a negative number since coupons reduce the amount charged to the customer.

There will be a coupon breakdown at the bottom of the dollar report if multiple coupons are on a store

This is the basic way to find coupon totals. For detailed coupon information, utilize the Order Report. With the Order Report, data is organized by order. Information on exactly which coupon was used and by whom and the amount discounted can be viewed in this report.
Step 1: Click on the "Order Report" - in the "Accounting" section along the left-hand side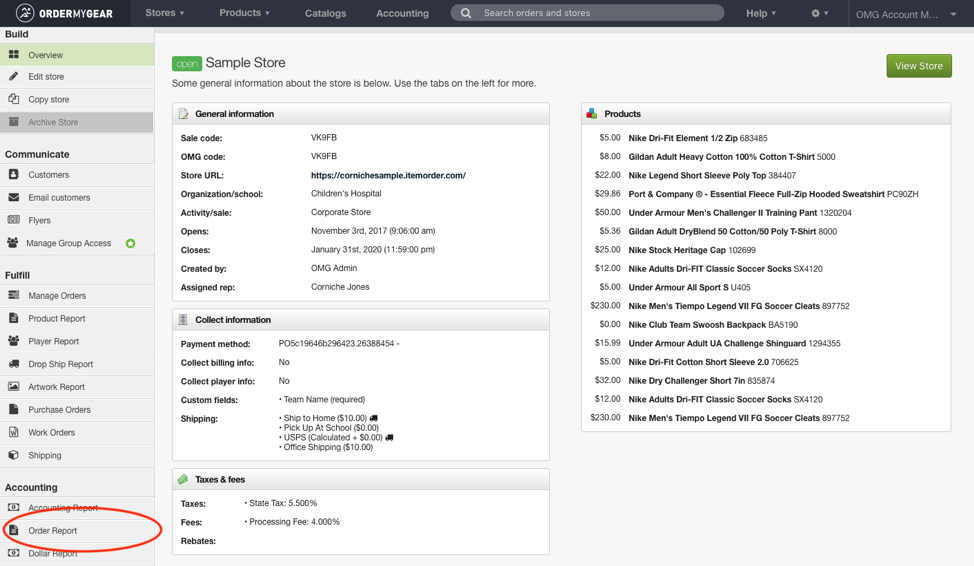 Step 2: The Order Report can be downloaded or emailed. Either method will generate the same report, so choose the option you find more convenient.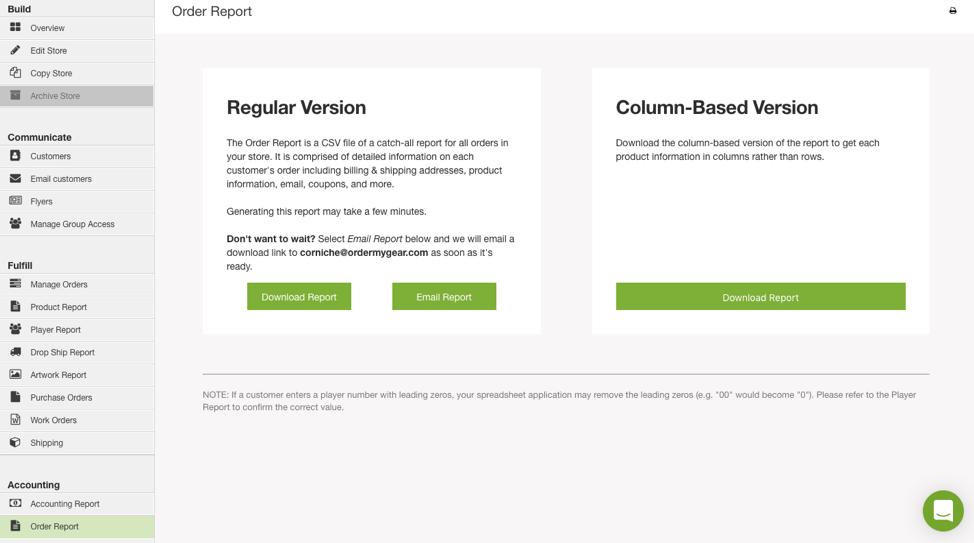 Step 3: Once downloaded, open the report in Excel. This report contains details on every order that was placed on the store. On the far right side of the report are columns for coupon information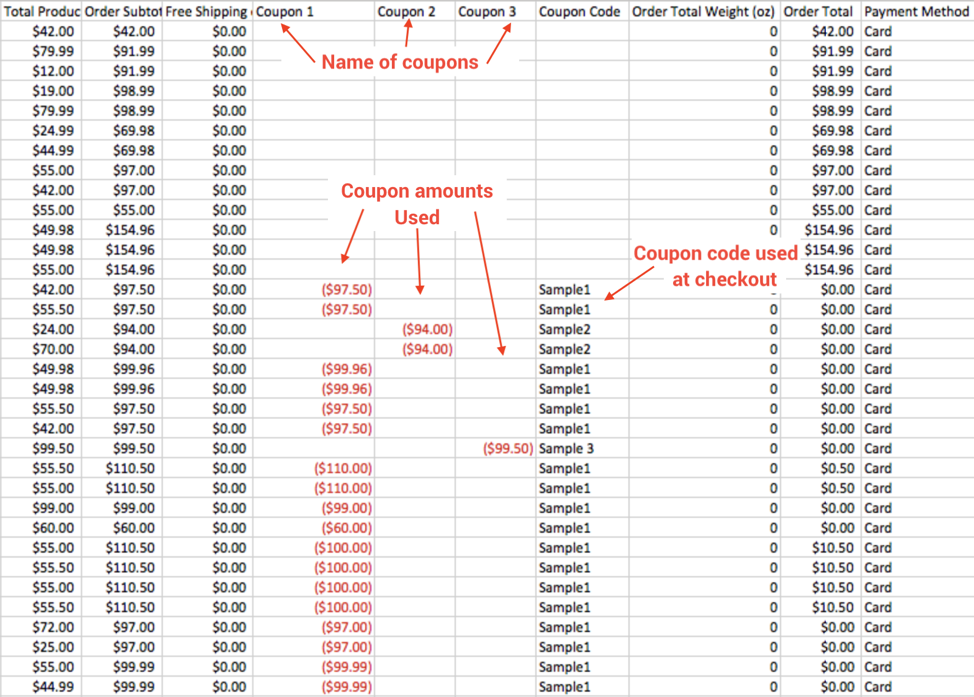 Pro Tip: When looking for coupon information, it's usually a safe bet to start with the Dollar Report. More often than not, the info you need will be found there. If you do need more details, then move on to the Order Report. Always make sure to multiply the amount applied by the quantity column!