All users have access to the same account information with a couple of exceptions. Users marked as Owners or Accountants can view and edit account financial information. Contact your Account Manager to find out if your account role needs to be updated.
Viewing Stores
All users are able to view and edit any store. However, there are differences in how that information can be viewed. Clicking Your Stores will show all stores that have been created by all users. To view all stores, click on the All Stores tab.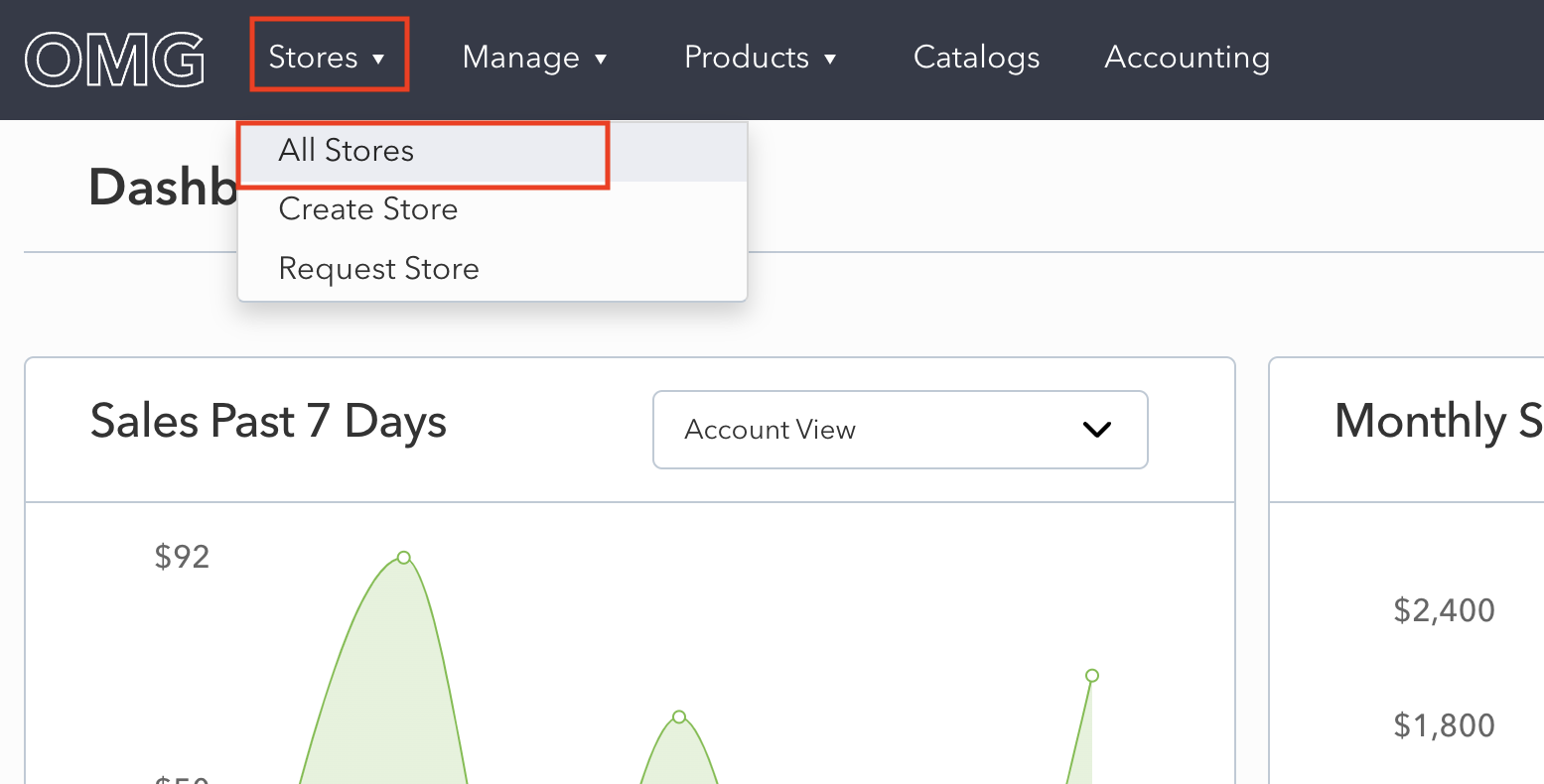 Viewing/Editing Dealer Settings
All users can also edit the majority of Dealer Settings. However, only Owners and Accountants can view the account's billing info. In the Dealer Settings, the Billing tab will only be visible to Owners and Accountants.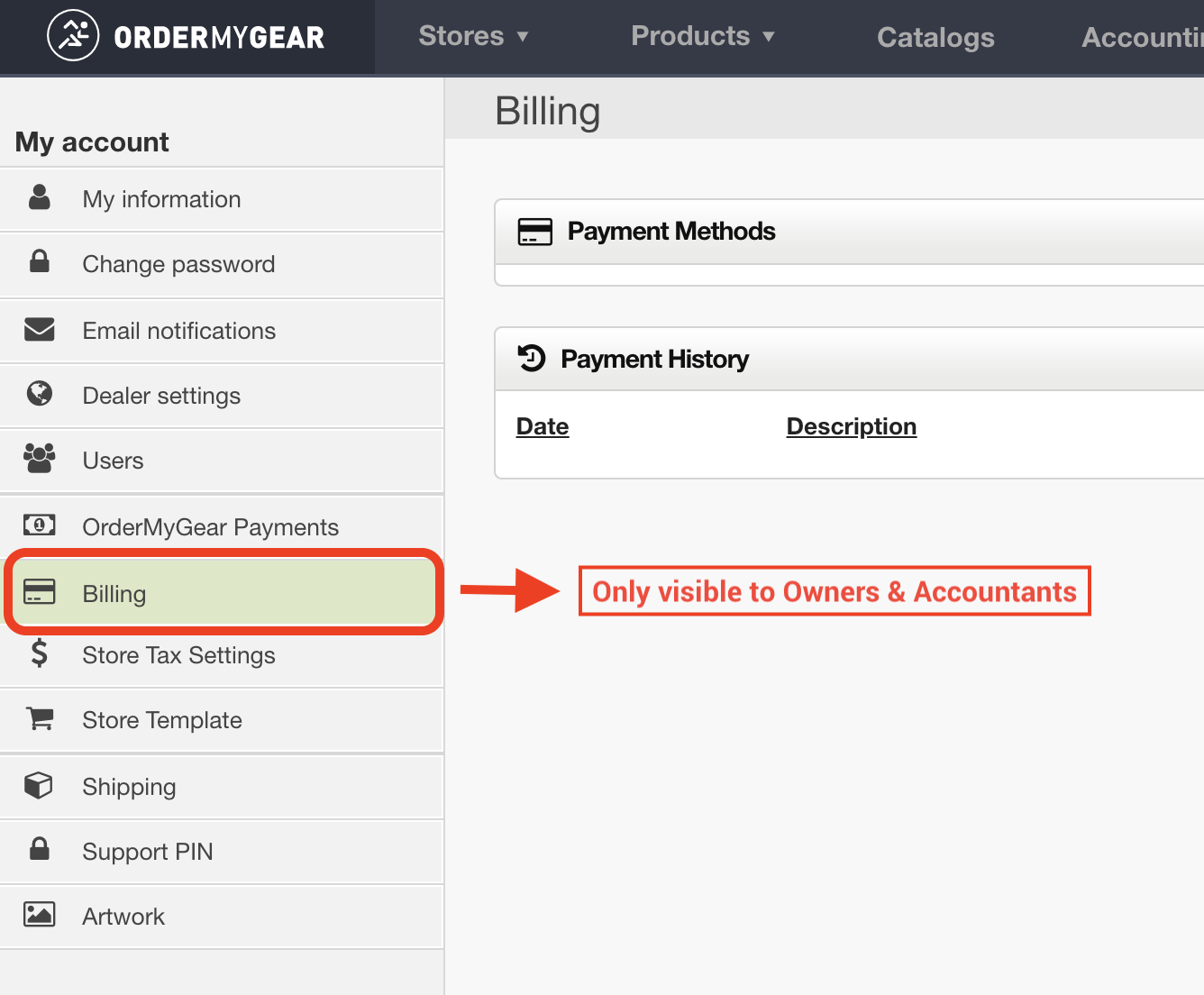 Pro Tip: You can edit your billing info here while in the billing tab. Contact our support team at support@ordermygear.com to update your deposit account info!
Deposit Plan
The Deposit Plan can also only be changed by an Owner or Accountant.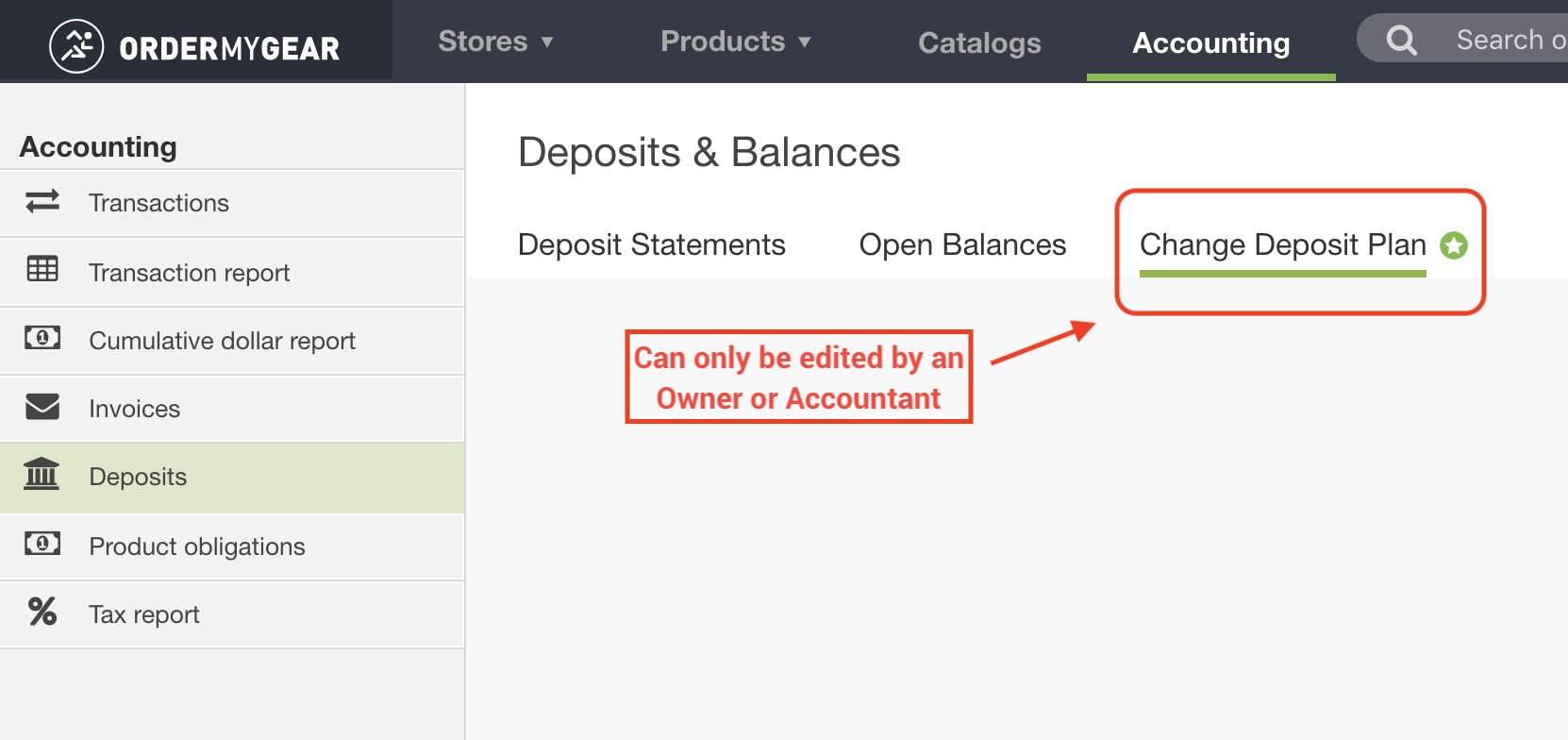 Account privacy is very important to us and that's why Owners and Accountants have additional accessibility. Contact your Account Manager to have your account role updated. Need to add a new user? Learn how to send them a user invite here!
Find out more about updating your deposit plan by clicking here!