Do you have an order that has been placed but now needs shipping (USPS, UPS, FedEx, etc.) added to it? You may follow the step by step instructions listed here:
Step 1: Add a $0 shipping option to the store that collects shipping addresses.
Go to the store editor.

Go to the Payment & Info tab.

Click "Add Shipping Method".

Choose "Flat Fee".

Set the fee to $0 and press "Save".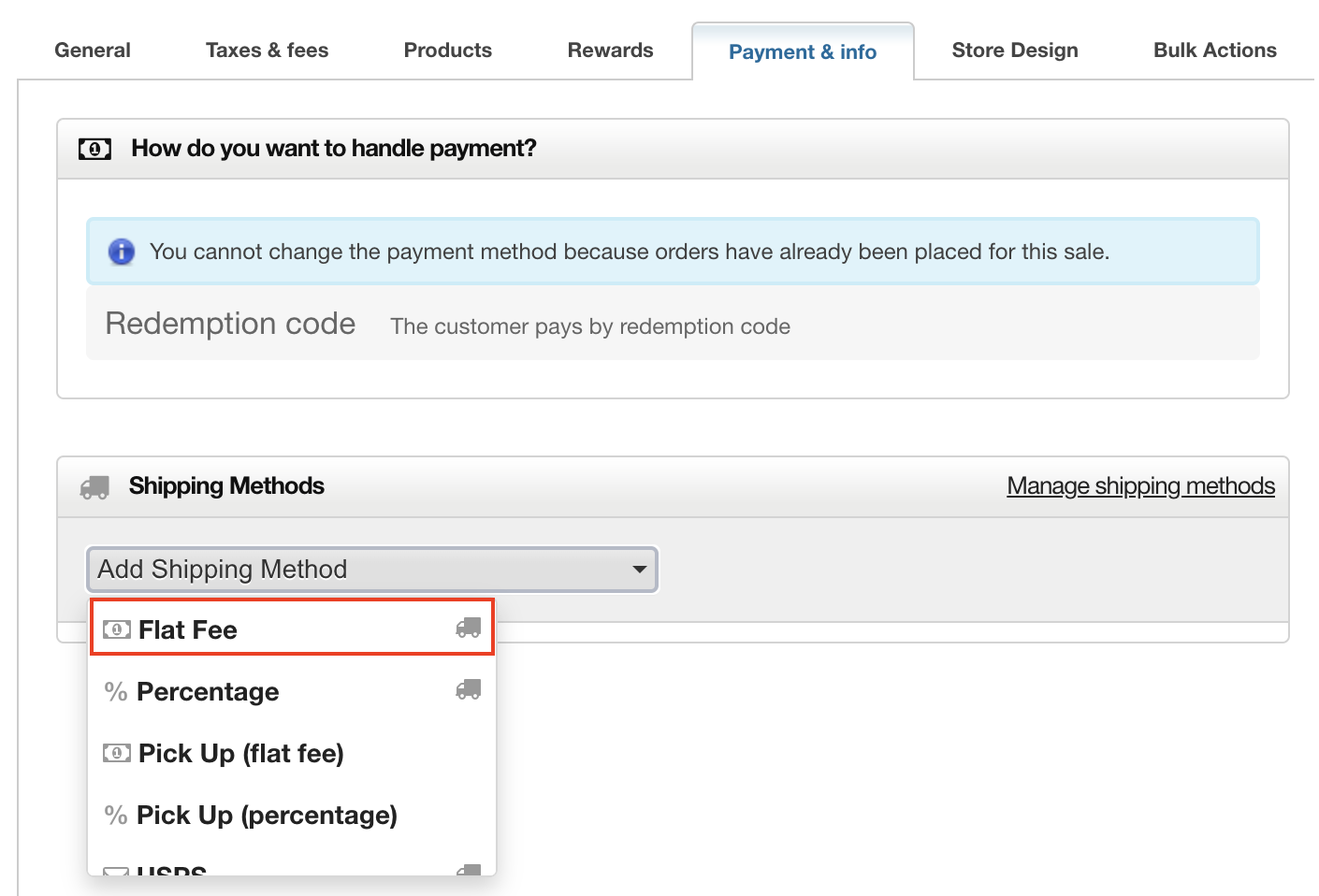 Step 2: Once you've added the $0 shipping method, go to the order and click "Edit" on the left side of the screen.
Pro tip: The easiest way to access an order is to use the magnifying glass icon in the top-right corner of the page. You can type in the order ID number and switch the results field to "Orders".
Step 3: Go to the order's Products tab, and go down to the shipping line. Click the word "Edit".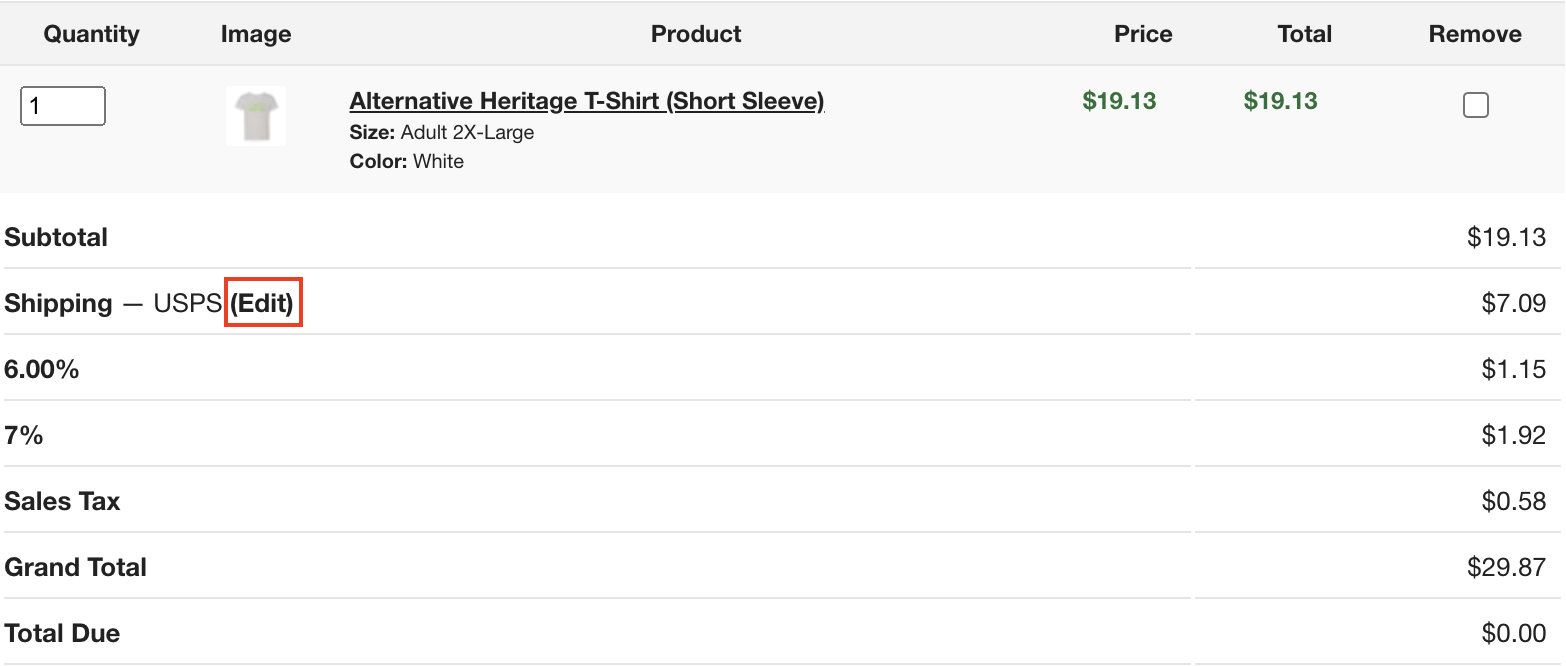 Step 4: From the drop-down menu, select the $0 shipping method you made earlier. Then click "Update" at the bottom of the page, then "Save & Return" in the top-right corner.
Step 5: Once you hit "Save & Return", the system will require you to enter a shipping address on the Order Details tab. Enter the shipping address for the customer.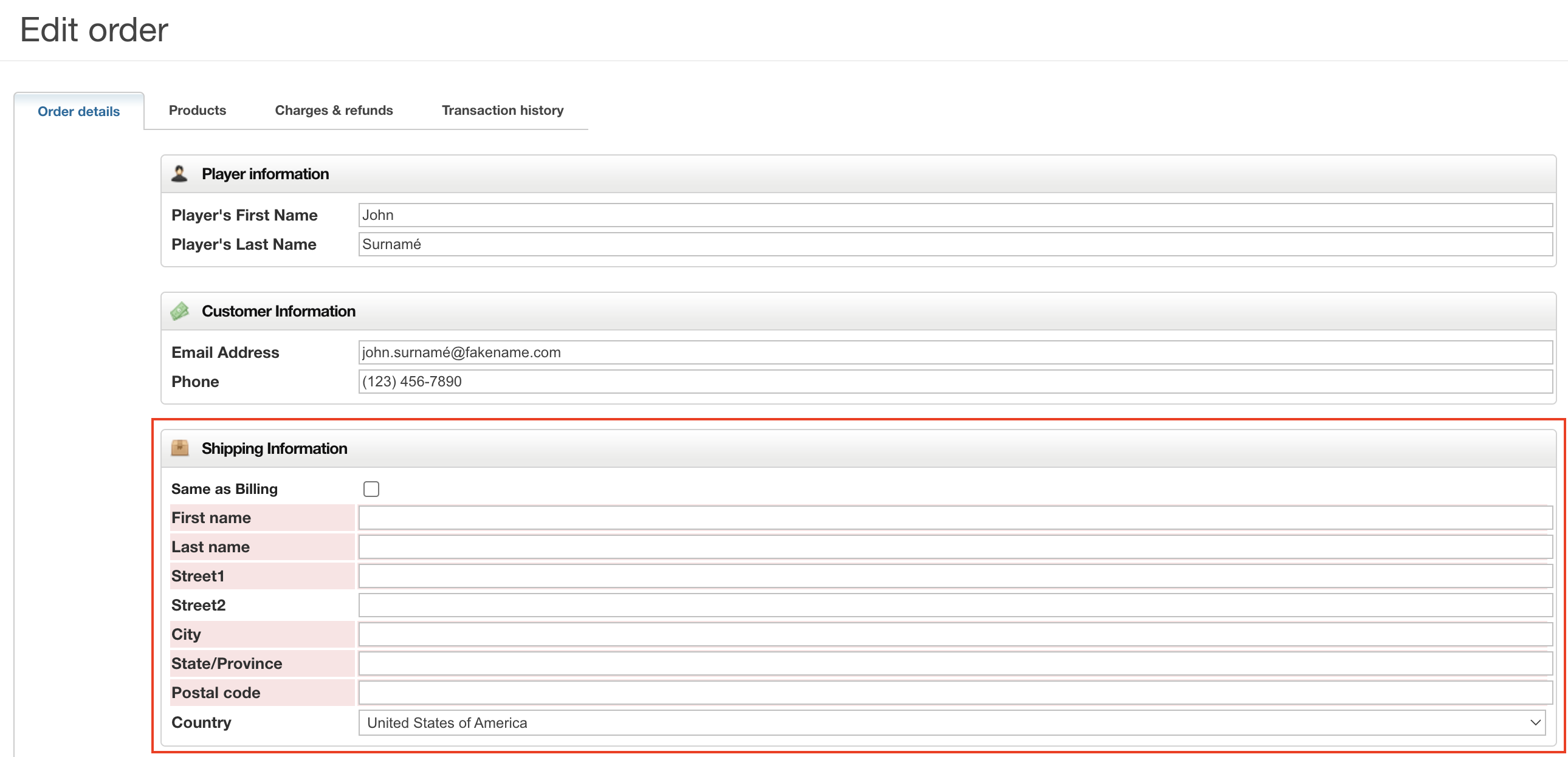 Step 6: Once you've entered the shipping information, click "Save & Return" again. From the overview of the order, click "Edit" and go back to the order's Products tab.
Step 7: Click "Edit" on the shipping line and now choose the carrier shipping method you would like to add. Then click "Update". Once you've updated the order, it will calculate the price from the carrier based on the customer's address.
Step 8: The last step is to go to the Charges & Refunds tab. On left side of screen, choose the appropriate payment method on file from the "Payment Method" drop-down options, then click "Submit charge".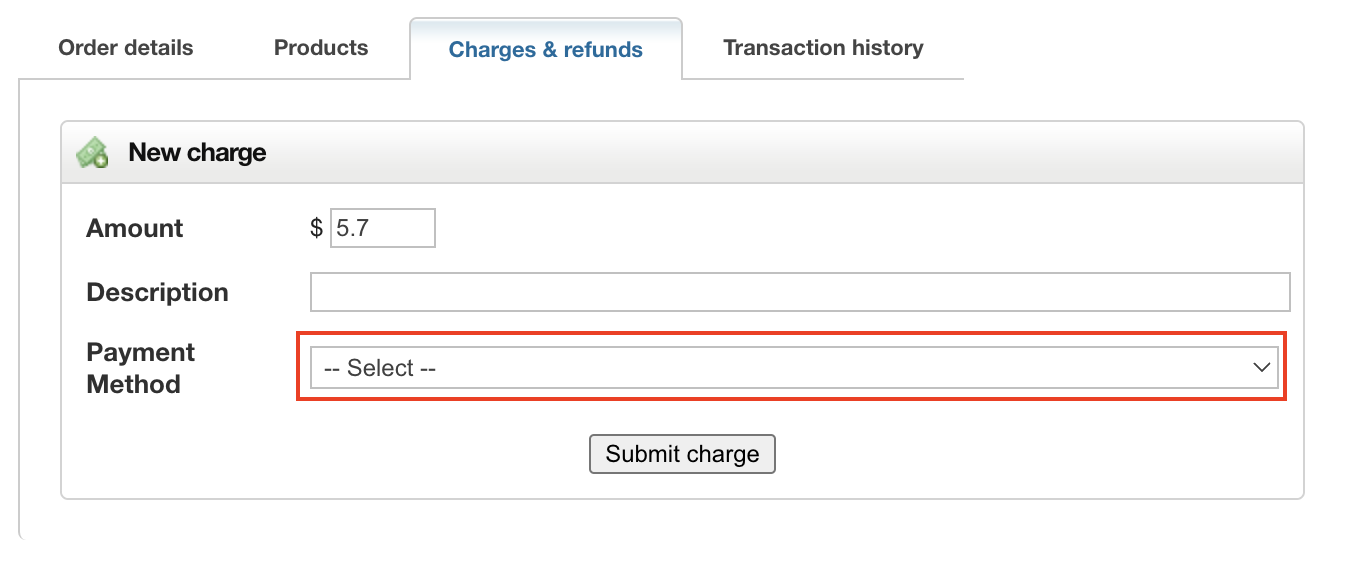 Note: If your store is still open, make sure you go back in to edit the store and delete the $0 shipping option when you're done.