Do you need a printout or PDF of all the receipts for orders on a store? Do you want to provide a packing slip for the customers in their shipment? Our software makes it easy to download all the receipts you need at once.
Step 1: Locate the store with the receipts you need to download.
Step 2: Click on the "Receipts" tab at the bottom of the left-hand menu.

Note: If you want to select only specific orders to download, then click on the "Orders" box and a drop-down menu will appear. Click "Deselect All" if you want to unselect all the orders. Click on the boxes of the orders you want to download.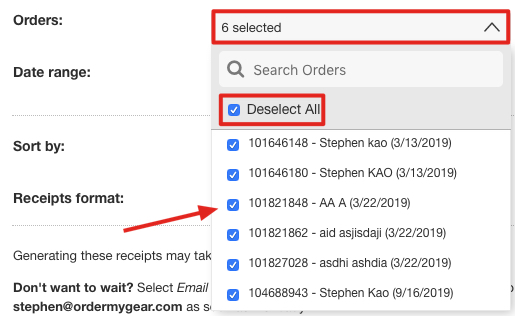 Note: If you want to select only orders from a certain date range, then click on the "Date Range" box and a calendar will appear. Click on the "Start date" on the calendar and then select an end date.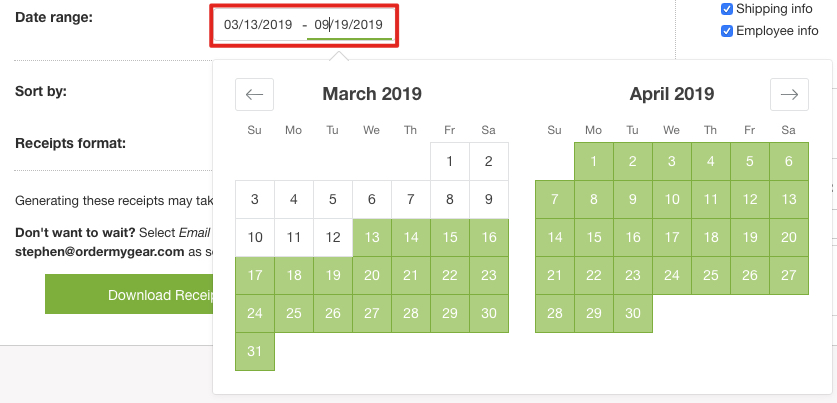 Note: If you want to change the way the receipts are sorted, click on the "Sort by" drop-down menu and choose between Player Last Name (Ascending), Player Last Name (Descending), Order Date (Ascending), or Order Date (Descending).


Step 3: If you would like to remove any of the default included information, then uncheck the boxes of the information you don't want on the receipts.
Type in a "Custom Message" if you would like to add any custom text to the receipts.

Type in a "Coupon" title and coupon code if you would like to offer a discount to repeat customers. Just make sure to add that coupon to your new store. Click here if you want to learn how to add a coupon to a store.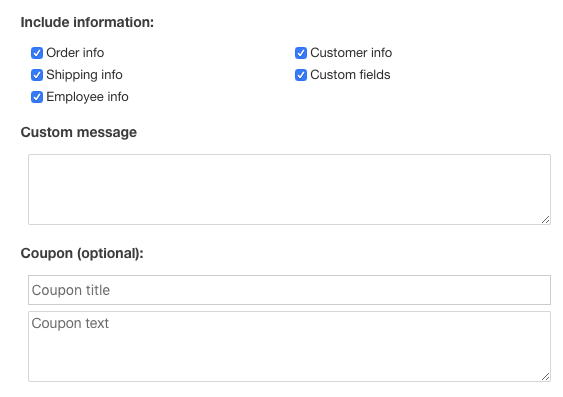 Step 4: Click on the green Download Receipts or Email Receipts to download the receipts to your computer.

Now that you have the receipts downloaded, you might want to create shipping labels to ship your packages! Click here to learn how to create shipping labels within our system.