Do you have a product that is back-ordered, out of stock, or discontinued? Our software allows you to easily email everyone who's ordered that product! You just need to get to the Product Report.
Step 1: Locate the store that has an unavailable product.
Step 2: Click on the "Product Report" tab.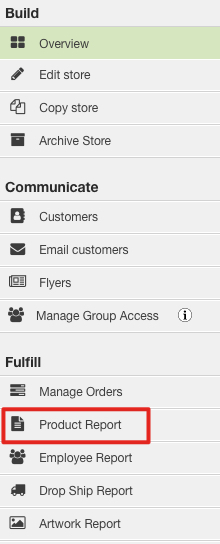 Step 3: Find the product that is unavailable.
Step 4: Click on the "email icon" next to the name of the product if all SKUs for that product are unavailable.
Step 5: Click on the "email icon" next to the color and size of a product if a specific color and size combo is unavailable.


This will take you to the Email Customers page, which will indicate the number of customers that purchased the product, as well as the product details.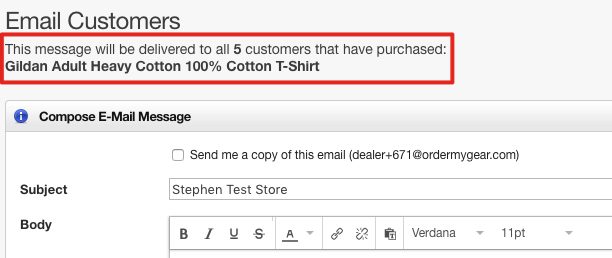 Step 6: Add a subject line and type up your message.
Step 7: Click the green "Email all" button located at the bottom left corner of the composition window.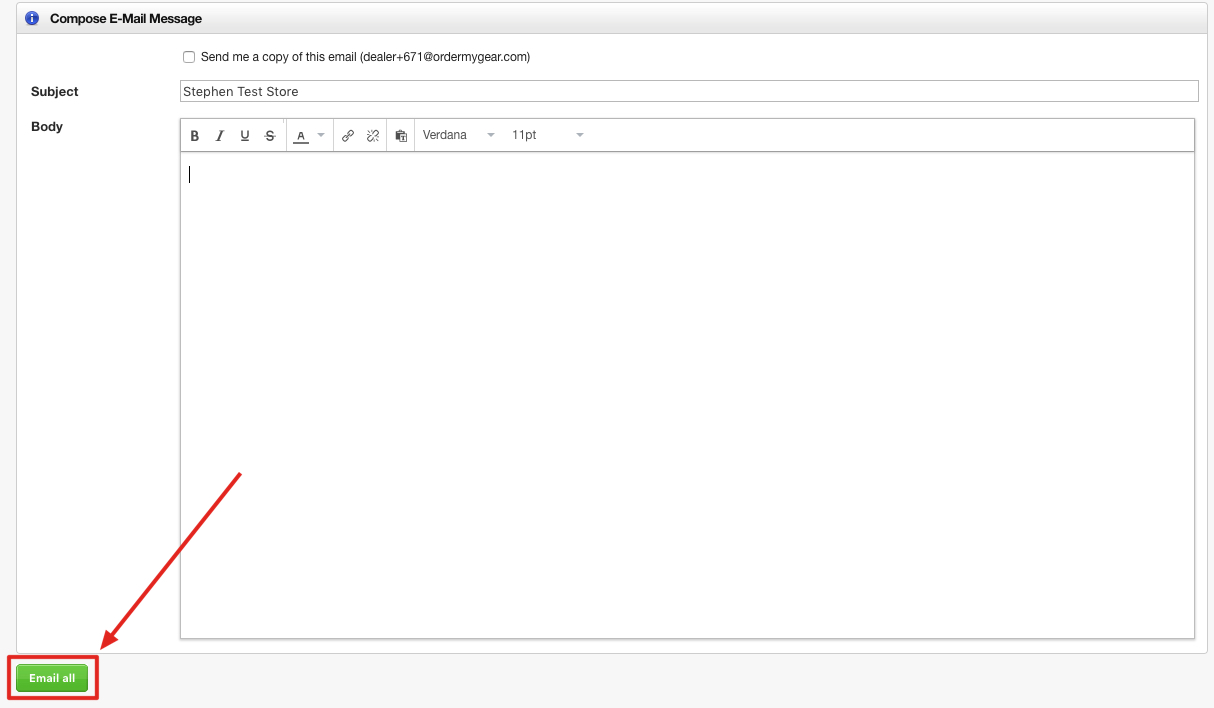 Communication is key! Our software makes it easy to bulk email customers. Click here to learn how to further communicate with customers using our software.