There are costs associated with every business — and online stores are no different! However, that doesn't mean you have to cover those costs all on your own. OMG makes it easy for you to add fees at checkout so your customers and/or consumers help cover transaction fees.
Locate a store you would like to add a fee to.

Click Edit Store.

Click the Taxes & fees tab.


Click Create a New Fee or select an existing one from the dropdown.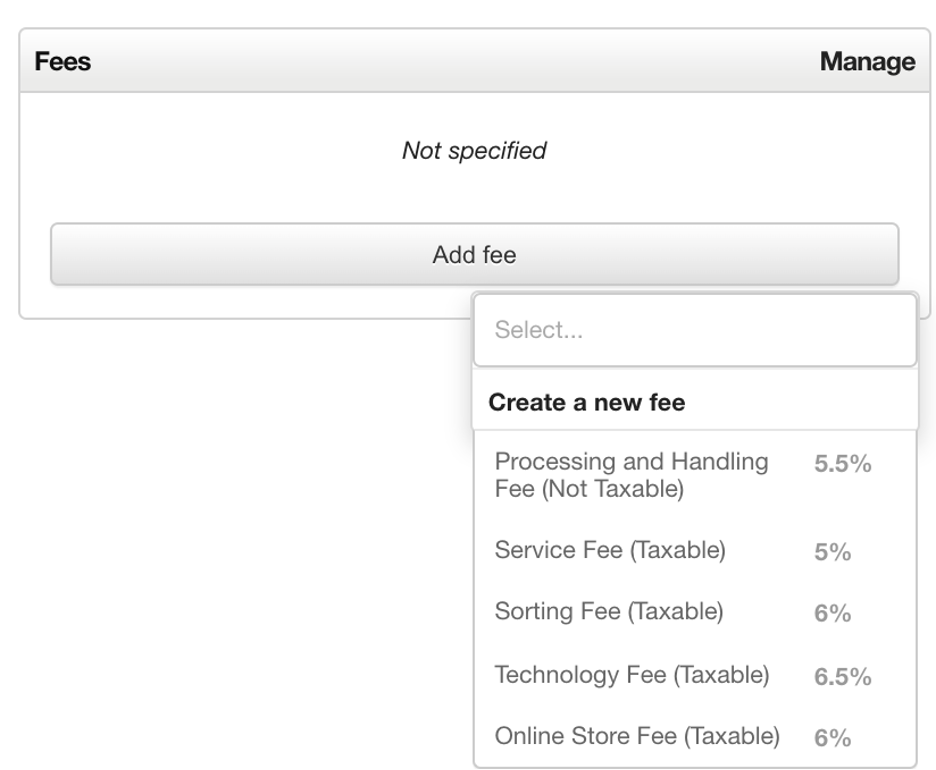 Type in a display name for the fee. Please note that you

CANNOT

use certain terms in the name of the fee due to legal restrictions around the types of fees that can be charged to end consumers. Terms that cannot be used include: credit card, CC, surcharge, and convenience.

Choose whether you want a Flat amount or Percentage type of fee.
Type in the amount you would like to charge.
Choose whether you would like this fee to be Taxable or Not Taxable. Please consult a tax professional to make sure all fees added to your store follow jurisdictional tax rules and regulations.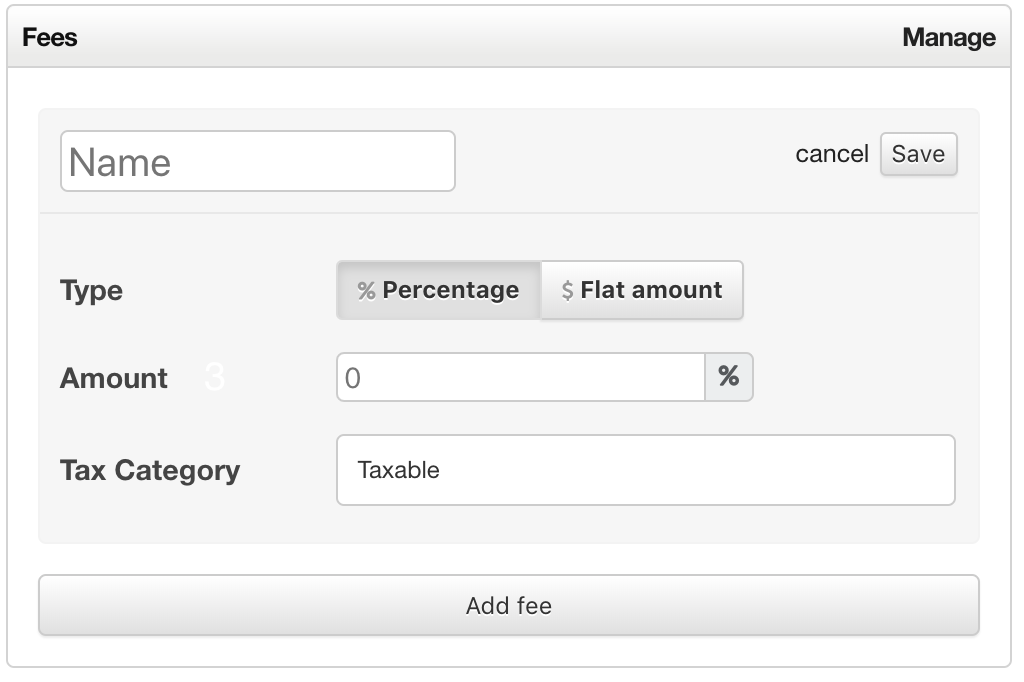 Once you've typed everything in, click the Save button.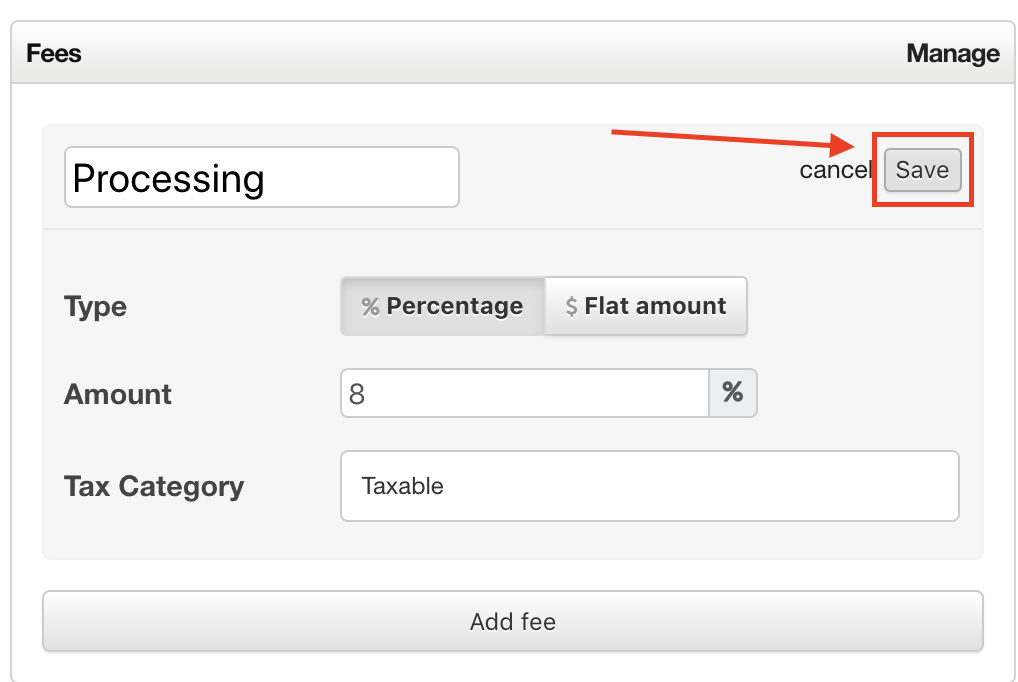 Have you added taxes to your store? Click here to learn how to add them to a store.