The links to size charts on products are connected to the Manufacturer set on the product and not to the specific product itself. For this reason, the size charts links on the stores will be the general brand size chart and not specific product size charts.
If you'd rather set up your own size chart on products, you can see below for how to remove the links to the size charts in the system as well as how to add your own size chart image.
How to Remove Size Chart Link
Size charts are connected to the manufacturer listed on a product, not to the product itself, so all you need to do is switch the manufacturer field to a null value and the product will no longer have a size chart link on your storefront.
Step 1: Go to the Products tab of the store editor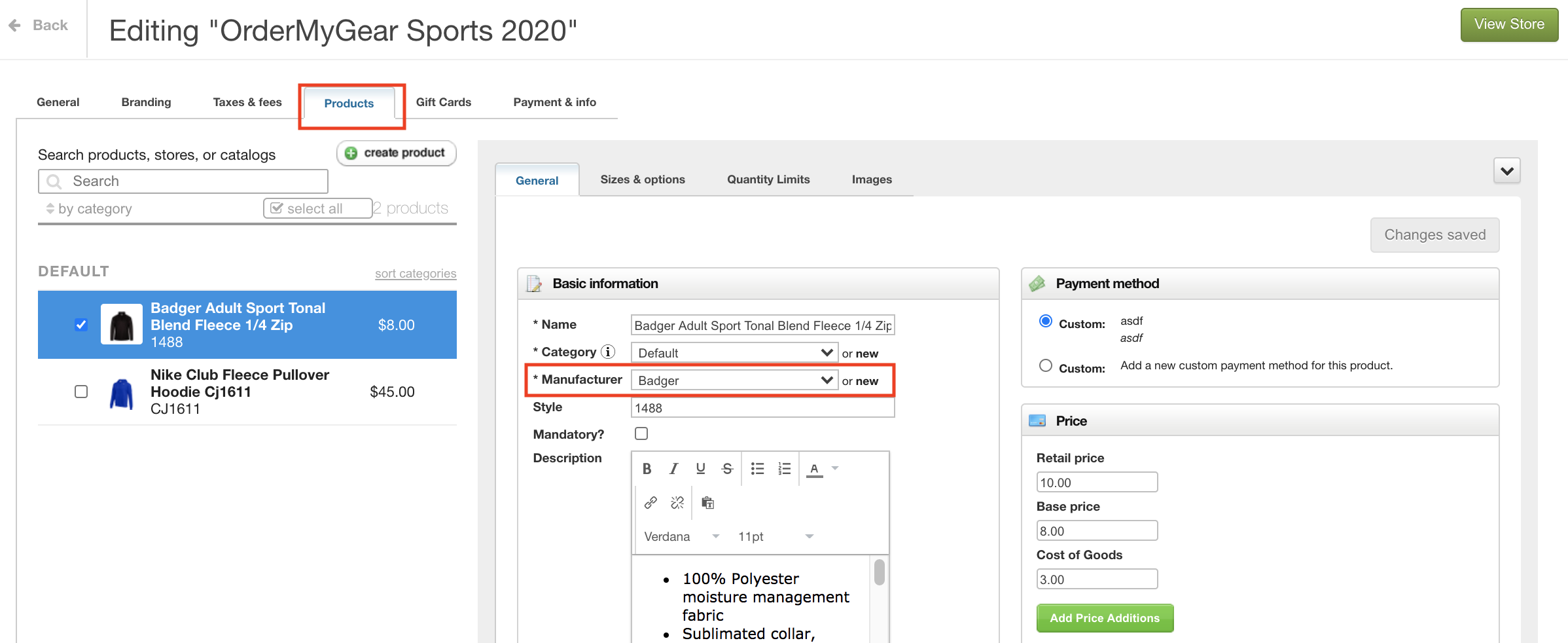 Step 2: Click "New" next to the manufacturer field, then set the new name to "---" or whatever you'd like to call it. This will remove the size chart from showing on those products!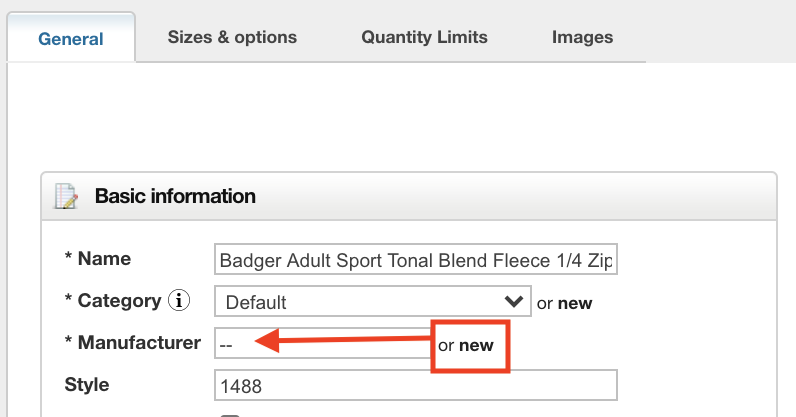 Note:You only have to create that option onc, after which it will be included as an option in the Manufacturer dropdown for future use.
Step 5: Click "Save Changes".
Now when you look at the product on your store you'll see that the size chart link has been removed

To add the built-in manufacturer size chart link, you can switch the manufacturer back to the brand name and the size chart link will show again
How to Add Size Chart Image:
To add a custom size chart to the product, you will need to add it as a product image. There is no other way to upload a size chart that was not provided by the manufacturer.
Note: Make sure you have the size chart saved to your files on your computer in a .JPG or .PNG format.
Step 1: Go to the Products tab in your store editor.
Step 3: Click the product you want to add the Size chart image to.
Step 4: Go to the Images tab.
Step 5: Click Upload Images and select the file you want to add.

This will add the Size chart image to the product (you can set the Image Caption as "Size Chart").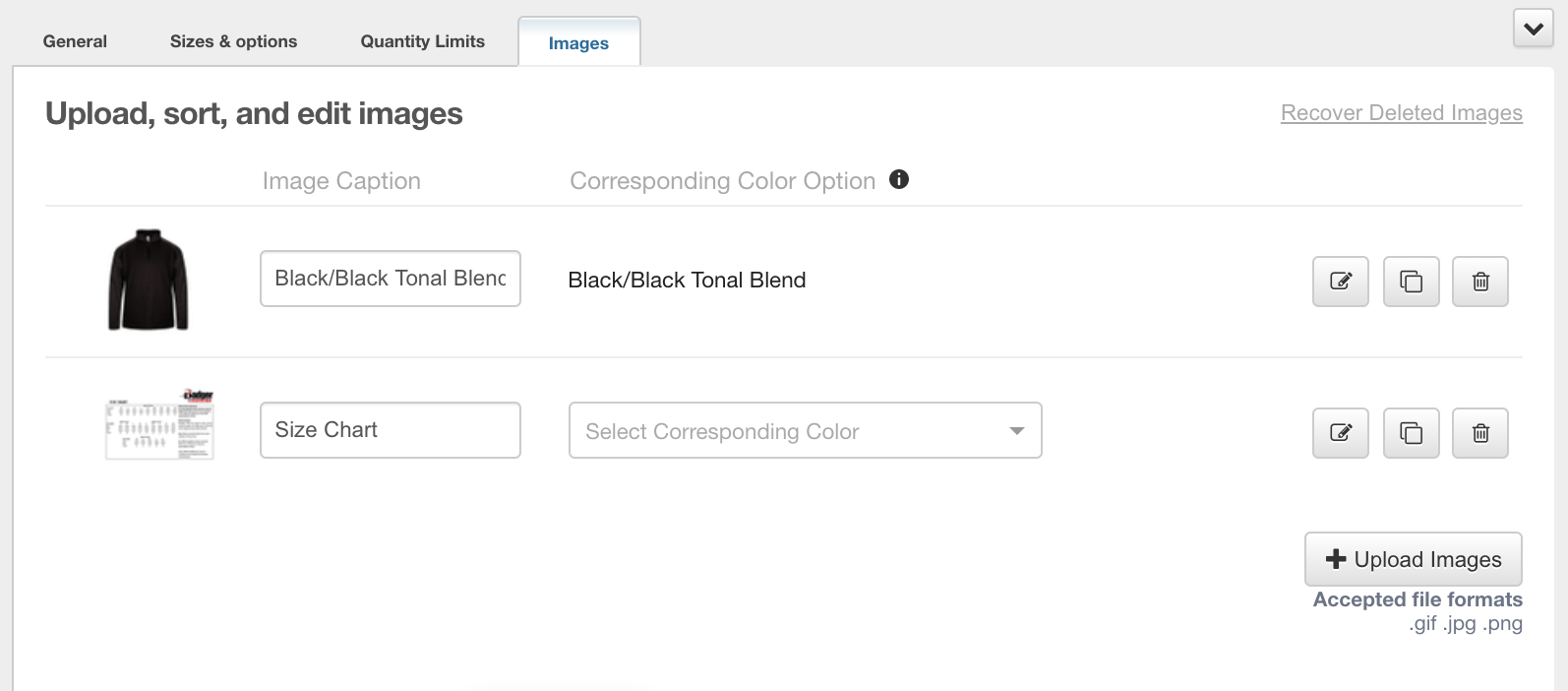 When you view the store, you'll now see the size chart listed in the images for customers to click on.