Removing or editing a coupon can be done in just a few clicks! Here are all the steps needed to remove a coupon, or hide it from your coupon dropdown.
Managing Coupons
 All previously created coupons will appear in the coupon dropdown. This list can be modified to hide any unwanted or unneeded coupons.


Step 1: Click "Manage" — located in the upper right corner of the Coupon & Rebates section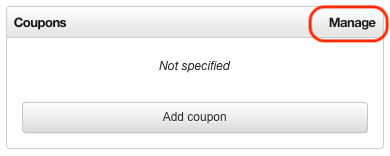 Step 2: In the Coupons & Rebates popup, click the "hide icon" to remove those coupons from the dropdown
Step 3: Click the green "Done" button when selections are complete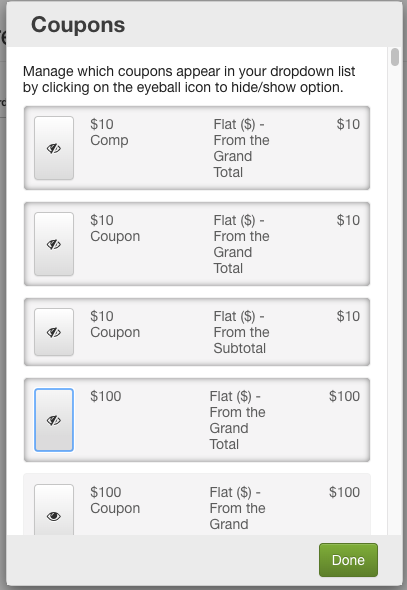 The selected coupons will no longer appear on your dropdown
Removing a Coupon
Removing a coupon from a store will prevent customers from applying it at checkout.


Step 1: Click the "X" button located in the upper right corner of the coupon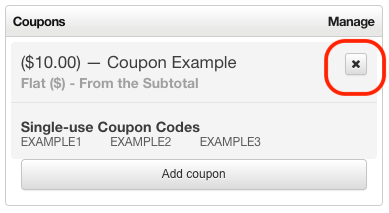 Step 2: Click the red "Delete" button on the confirmation popup to remove the coupon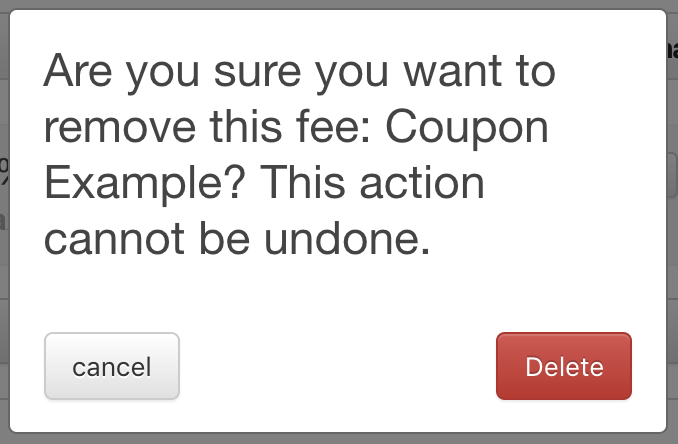 The coupon is now removed from the store
Pro Tip: Learn how to pull data on your redeemed coupon here! 
  Need help adding a coupon? Discover all the tips and tricks!